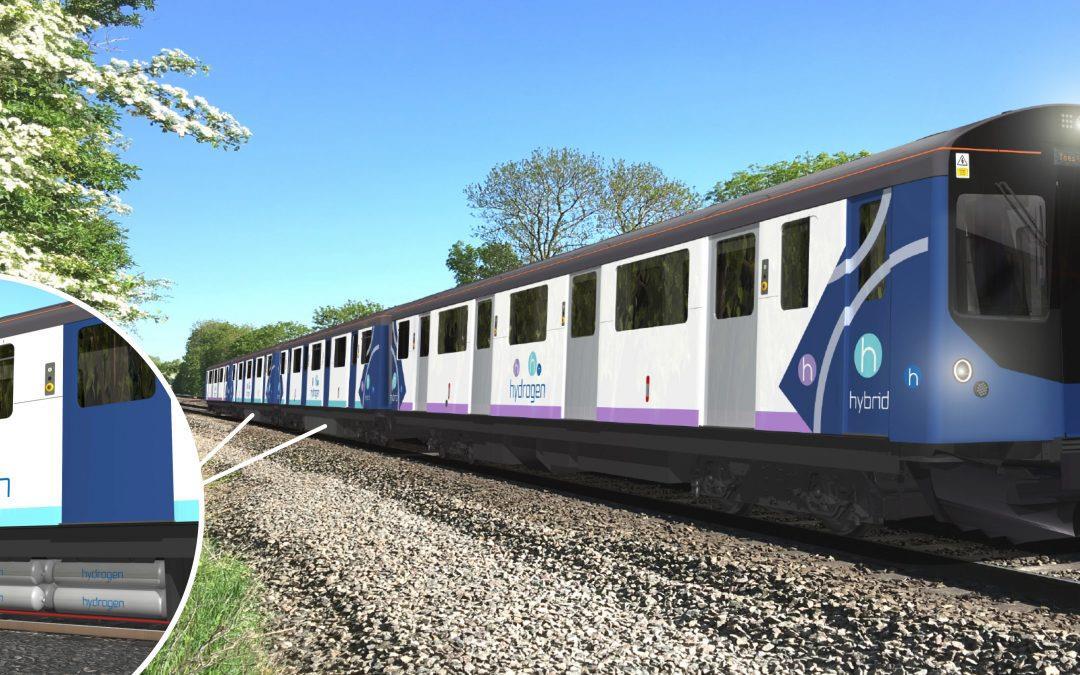 The train will follow the design of the Transport for Wales fleet with two driving motor cars powered by Hoppecke batteries. Execept instead of a diesel genset beneath the intermediate car, the hydrogen train will have two carriages housing the fuel cells and hydrogen tanks.
Alice Gillman, from Vivarail, told The Engineer that the test train, which is currently in production, is due to begin operating on the company's track by the end of 2019.
"Unlike other trains the Vivarail Class 230s will store all the equipment beneath the floor making a much more stream-lined and efficient vehicle able to carry more passengers and deliver faster journey times," the Stratford-upon-Avon-based company explained.
"This means that Vivarail is not starting from scratch – every design already exists and is proven to work. Therefore all research and development can concentrate on optimising design and performance rather than working out where to house the cells."
Hydrogen train development is at an exciting point in the UK with the need to cut the country's carbon emissions and phase out diesel trains by 2040.
The UK Government this week announced it was allocating £1.75m worth of funding to be shared equally between five innovative schemes that can cut the carbon footprint of the UK's railways.
Rail schemes to share £1.75m UK Goverment funding boost
Vivarail said its standard modular power pack designs allow easy transition from one power source to another – in this case simply adapting a genset to a fuel cell. Both sit in the same space envelope beneath the train and indeed a train built as a diesel unit could be converted to run with hydrogen if required.