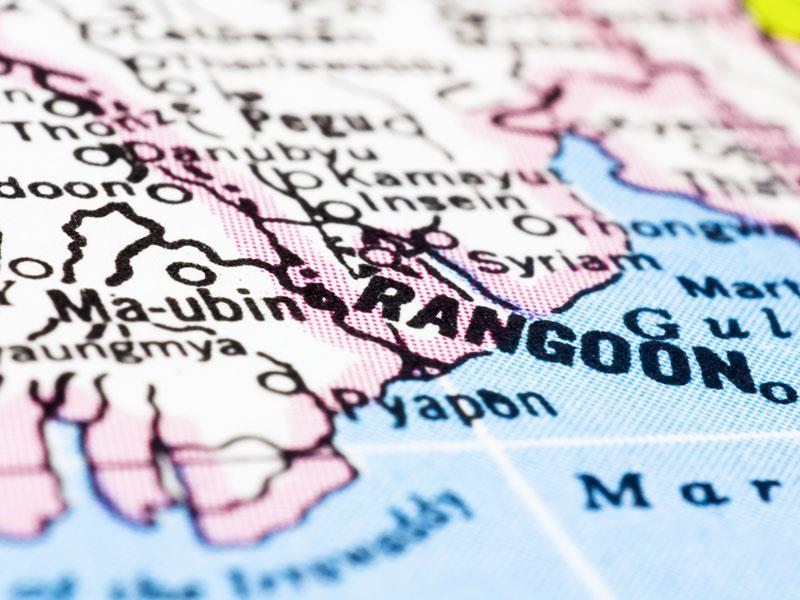 Myanmar is located in the western part of Indochina in Southeast Asia. With a total land area of nearly 680,00km2, it is about 1.8 times the size of Japan and is divided into seven regions and seven states.
According to The Gas Review, the industrial gas market in Myanmar is said to be around $37m (¥4bn), with the vast majority of the customers using oxygen gas with a purity of about 95% made by local capital gas retailers with simple oxygen generators.
As further economic development increases the standard of living and industry develops, expanded and safe usage of large quantities of high-quality gas is expected.
There are currently 19 industrial parks in the country, and development is progressing under Myanmarese, Chinese, and South Korean leadership.
President Yoshihiro Wakino explained the history behind Taiyo Nippon Sanso's venture into Myanmar, "Traditionally Myanmar is an agriculture country and in recent years it has experienced a significant import surplus centred around industrial products, leading to an ongoing trade deficit."
"To solve this problem, it is necessary to expand exports by increasing agricultural productivity and to industrialise."
"In my experience, when there is an acceleration in industry advancement, the growth in the industrial gas market will be about double the GDP growth. There are signs the last few years that this acceleration is occurring."
To catch this wave there will be growing pains, but it is necessary to go ahead as a pioneer. In addition, this industrial park produces a one-stop service that handles all government procedures, which allowed us to quickly make all applications required to establish a company." 
In addition to the gas liquefaction plant, Taiyo Nippon Sanso Myanmar's site contains offices, filling facilities, stockyards for related materials, water/power reception facilities and more.
The industrial park has its own 50-MW gas-fired power plant, so up to now, the factory has not had to stop operation once.
The company has ¥1.2bn in capital and 26 employees. It produces, procures, and sells industrial gases and performs engineering and installation of equipment, piping, and other infrastructure.
"For the next two years we will first develop new users with the goal of getting business of track. Our strength is our track record in countries around the world, and customers in Myanmar appreciate that reliability," said Wakino.
"There are always difficulties in starting up from nothing, but our staff is eager to learn, and you can sense an increase in unity almost daily. We will continue to come together as a group to grow."