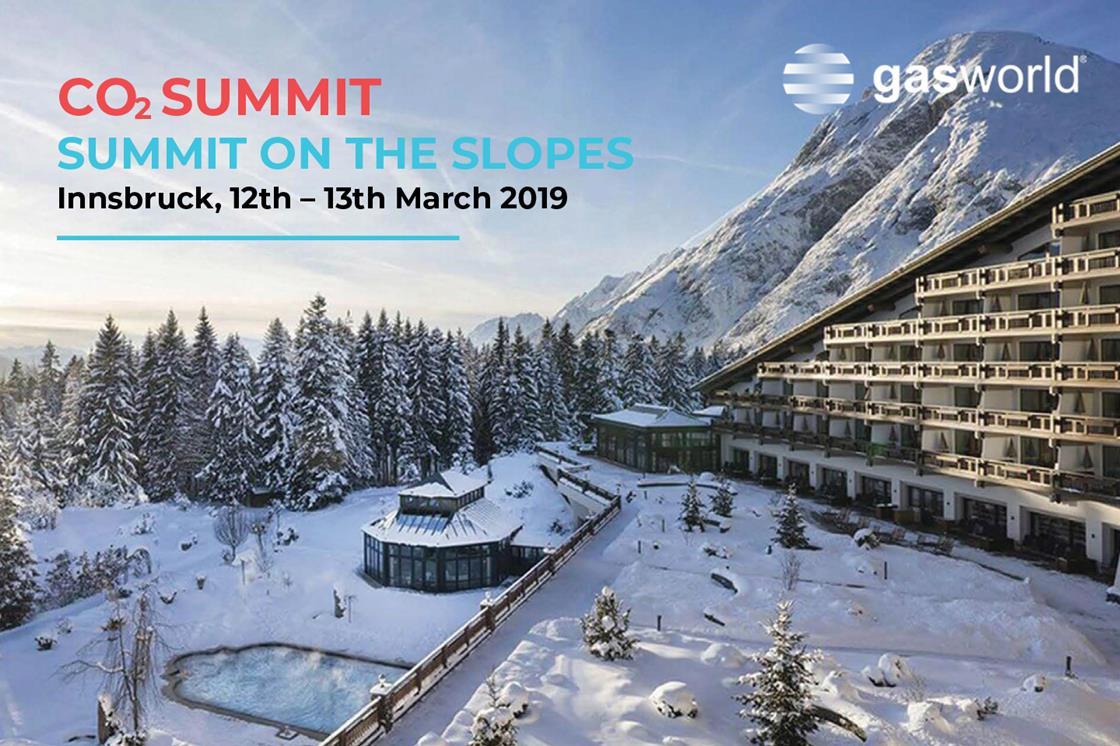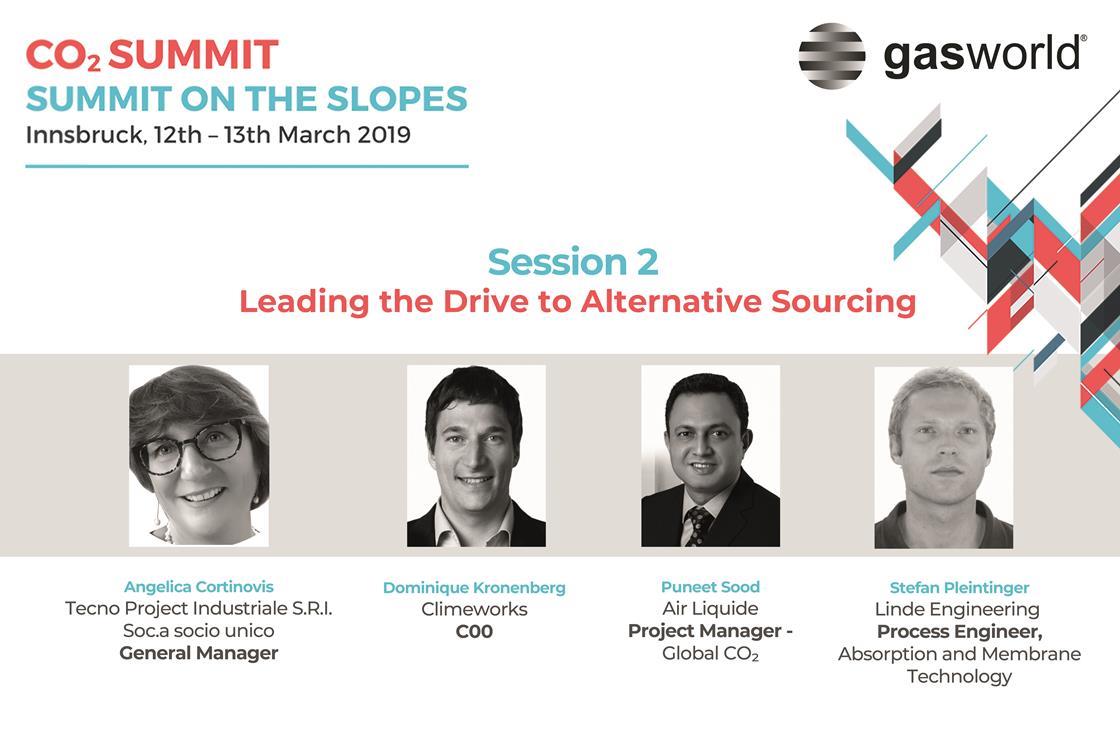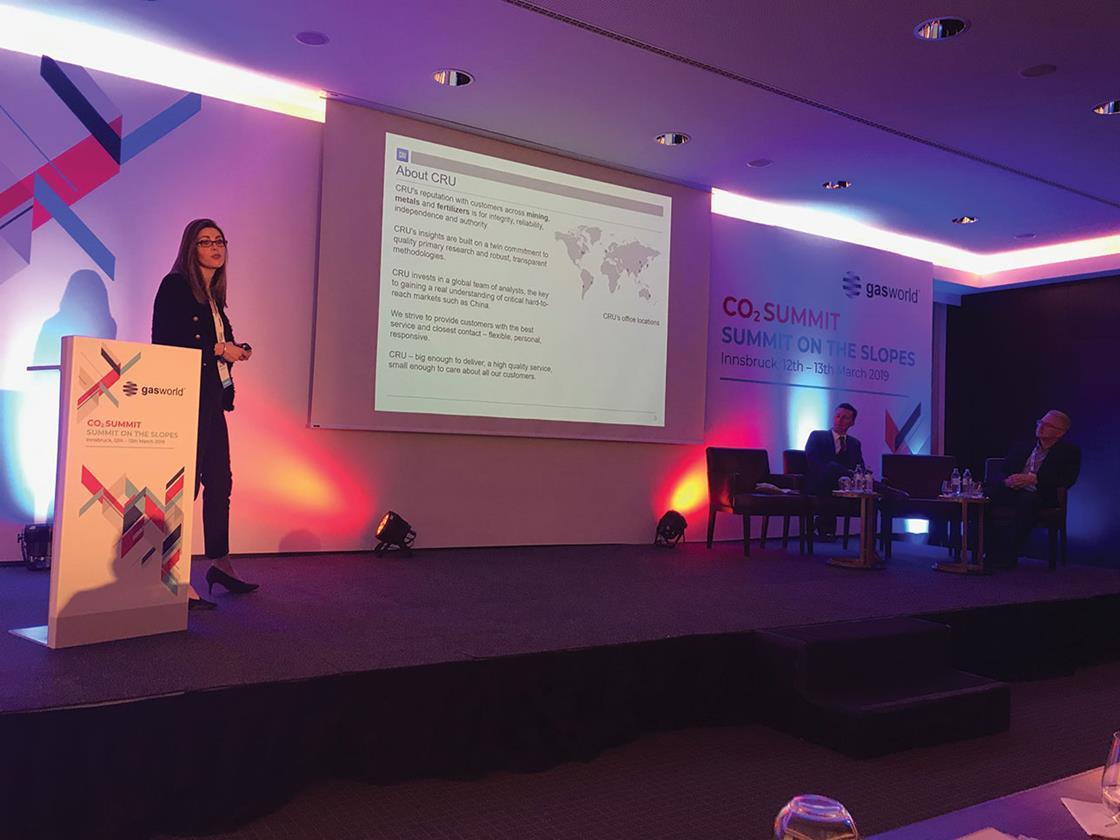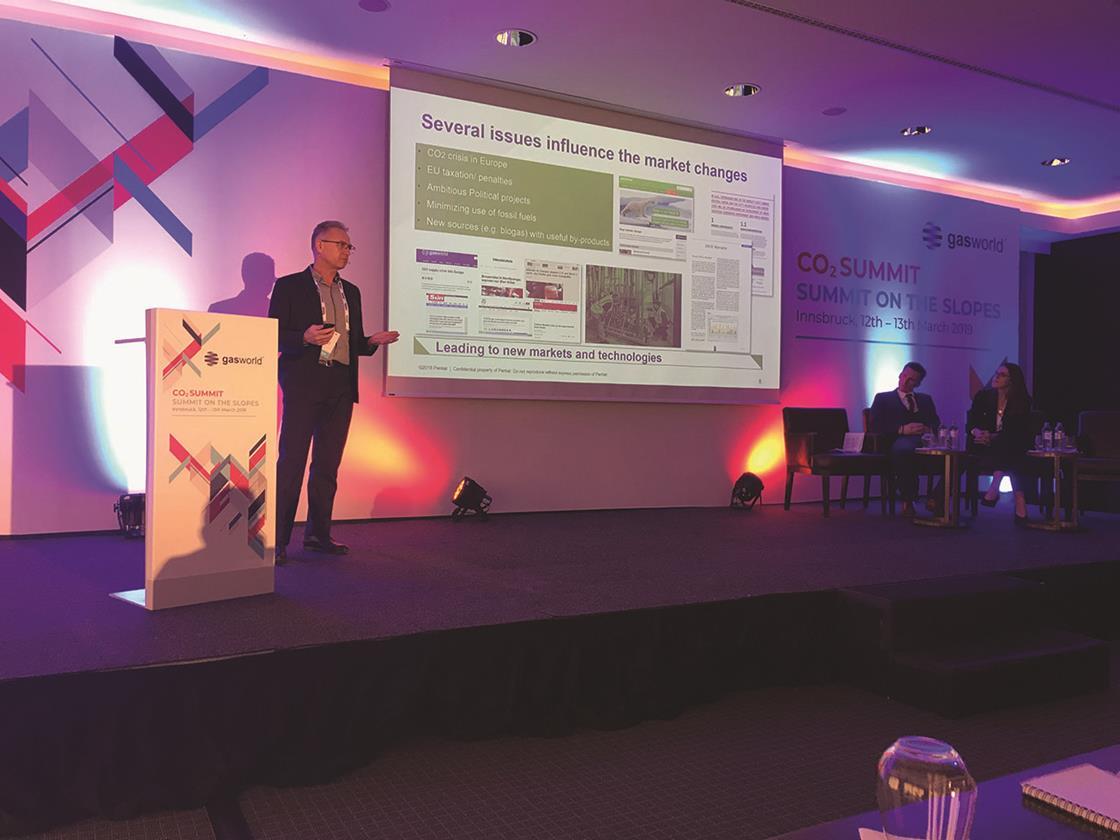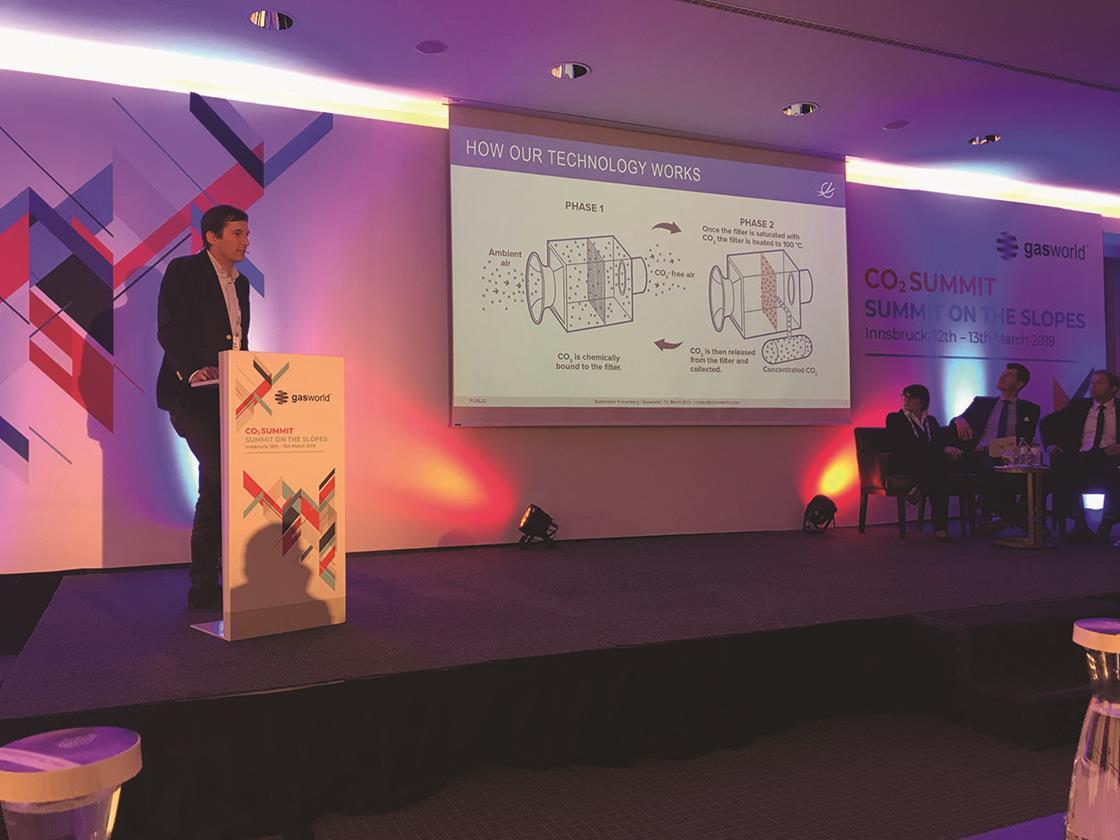 A sell-out event of 140 delegates from 29 different countries also heard presentations covering carbon dioxide (CO2) shortages and reliability before lunch at the Interalpen Hotel Tyrol in the heart of the Austrian Alps.
After introductions from gasworld Publishing Director Martyn Hammond, gasworld Global Managing Editor Rob Cockerill opened the first session with a presentation on lessons learned from last year's 2018 CO2 shortage.
"What we saw last year was a perfect storm of supply chain conditions erupt, conditions which were mostly beyond the control of the CO2 business itself," Cockerill told the gasworld CO2 Summit.
"When you factor in that several of the major CO2 plants in the UK were already down for maintenance or technical issues, the market faced a complete lack of new CO2 capacity and rapidly ate into what supply was available in storage."
"With no raw CO2 gas available, the gases industry was caught between a rock and a hard place – the demand for CO2 happened to be at peak levels due to the sustained heatwave across much of Europe, and yet the industry couldn't make the product if it tried. Without the feedstock, it simply wasn't there to be made."
"I'm not sure that there really are many lessons to learn here for the gases industry… there wasn't really any way they could have anticipated such a perfect storm of conditions. Having said that, there must of course be some points for re-evaluation – and I know that those in the industry have actively been doing just that."
"The great CO2 shortages of 2018 prove that there is a need for recovery and recycling, that more investment is needed in this industry, and that we can take those market and societal triggers to usher in a new era of diversification."
Jennifer Willis-Jones, Fertiliser Week Senior Markets Editor, then gave an update on the ammonia and fertiliser markets, stressing the importance of natural gas pricing. Willis-Jones explained that ammonia is used as a cheap form of nitrogen, with lower prices this year ($6/MMBtu versus $8/MMBtu)
"The major feedgas is natural gas and that's certainly the case in Europe," Willis-Jones told the gasworld CO2 Summit.
"European producers are reliant on natural gas and it has a huge impact on price. In 2017, China said it wanted to use less coal as a feedstock, so the plants switched to natural gas and what happened was prices through the roof. CO2 is a by-product of ammonia production, CO2 demand does not drive ammonia production at all, but natural gas prices do. Natural gas prices are a big factor in ammonia output."
"Even with weak ammonia market it still makes sense to produce ammonia in Europe. It's only likely to be in quarter four (2019) that prices will go up because of winter."
"Considerably lower natural gas prices is good news for ammonia producers and it's because of record high US production, ample Russian natural gas output and a relatively mild European winter. Better news for CO2 consumers is the ammonia industry faces a significant downward price pressire to a new 891,000/year Russian merchant plant." 
Willis-Jones also reported that global ammonia exports were close to 18.7 million, with the biggest exporters including Russia, Indonesia, Canada, Iran, Algeria and US.
Henrik Lyhne, Pentair Union Engineering Global Sales Leader, told delegates that new sources will need more complex technolgies. He ran through a series of case studies, including a 6,000 Nm3 biogas plant in Denmark (Strandmollen), and said upgrading both methane and CO2 can be utilised for food grade, greenhouses, fire fighting, and welding.
"This plant has been commisioned and began being installed last month, it's a very exciting project for us," Lyhne told the gasworld CO2 Summit.
"It's the largest biogas plant of its kind. One of the technologies we use on the plant is a patented system, CO2Scrub 2.0. It's a sophisticated filter. If you have high impurities you can increase the flow and make it more efficient. We have increased the efficiency of this technology by adding an extra column."
"The new reliable sources will be flue gases, refinery and complex gas sources. Gas companies are looking for availability now."
Fabian Weber, of ASCO Carbon Dioxide Ltd, chaired session two on alternative sourcing and Angelica Cortinovis, General Manager at Italy-based Tecno Project Industriale (TPI), started by focusing on CO2 recovery technologies.
"The technology has to adapt to the market demand, the plants have to be flexible, coping with changes of inlet gas specifications, and there has to be greater independence from the market," Cortinovis told the gasworld CO2 Summit.
Cortinovis cited the CO2 supply crisis of 2018, and increasing greenhouse gas emissions, as the causes for trend in greater CO2 recovery plants, before going on to explore the increase of the global deployment of CO2 recovery technologies in the industrial field, especially in the developing countries.
Having explained the main sectors of application for CO2 recovery projects, namely traditional high purity sources such as natural gas and hydrogen production, biomass conversion, the cement sector, the iron and steel business and the refineries sector, Cortinovis then drilled down into the challenges and trends in all of these applications – not least biomethane upgrading, which had been a hot topic as the morning unfolded and often a conversation point throughout the sidelines of the 1.5-day event.
Attention then turned to direct air capture (DAC), with Dominique Kronenberg, Chief Operating Officer of Switzerland-based Climeworks who began his presentation with an explanation of the company's CO2 collector, which builds up its DAC plants. Kronenberg said one CO2 collector captures the same amount of CO2 per year as 1000 trees.
"The majority of CO2 will have to be provided through direct air capture, it's one way to close the gap between demand and sources," Kronenberg told the gasworld CO2 Summit.
"There is some interesting potential for Climeworks in the merchant market with onside CO2 supply for bottlers, greenhouses. The second interesting market is renewable fuels, and we want to position ourselves as a reliable source of CO2 here. And also carbon dioxide removal from air."
"We have 14 plants currently in operation, mostly around Europe. The biggest one is in Switzerland."
Kronenberg went into detail about the 2460 kg/day DAC plant at Hinwil, Switzerland, which delivers pure CO2 to a nearby greenhouse.
Kronenberg said, "We hope we are able to run this plant for many years and gain some inisghts on how to run this sort of DAC site for the commercial market. DAC is slowly proving to be feasible and working its way into the market."
Puneet Sood, Air Liquide Global Product Manager, then told delegates about the value of alternate sourcing of CO2 from biomethane. Sood reported that for CO2 sourcing from biogas to work there needs to be incentives, subsidies, strict control over the feedstock (formal management is recommended), a robust quality control programme in place to make sure there are no unknown contaminants, increased reliability of supply chain, costs distributed over three to four plants, size needs to be bigger than one tonne/hour of CO2 production and a separate stand-alone supply chain for inustrial grade CO2.
"We can't work in isolation and if we move something we have to move together as an industry," Sood said.
"We need to have more coordination between ourselves and create more ecosystems, more industrial grade CO2 systems. I urge my colleagues in the industry to look at solutions which are more agile and economical so more companies can bear the cost of such equipment."
Stefan Pleintinger, of Linde Engineering, closed the second session with a presentation on membrane technology for CO2 separation.
"The advantages of membrane include being easy to operate, a modular design that provides flexibility, it is highly space efficient, no hazardous chemicals are required and there is a lower CAPEX and overall OPEX compared to an equivalent amine unit," Pleintinger told the gasworld CO2 Summit.
"Linde Engineering is a one-stop-shop supplier for membrane-based CO2 sourcing from natual gas."
The summit will continue at around 2.40pm local time after lunch and dedicated networking time around the exhibition area, which has 17 table tops.
Follow the summit
Stay up-to-date with all the latest news, views and developments at the 2019 CO2 Summit via the gasworld website, updated throughout the event.
gasworld will also be tweeting live updates during the conference, which you can follow on Twitter using the hashtag #GWEurope2019
A full review of the conference will be published in the forthcoming editions of both gasworld and gasworld (US) magazine.