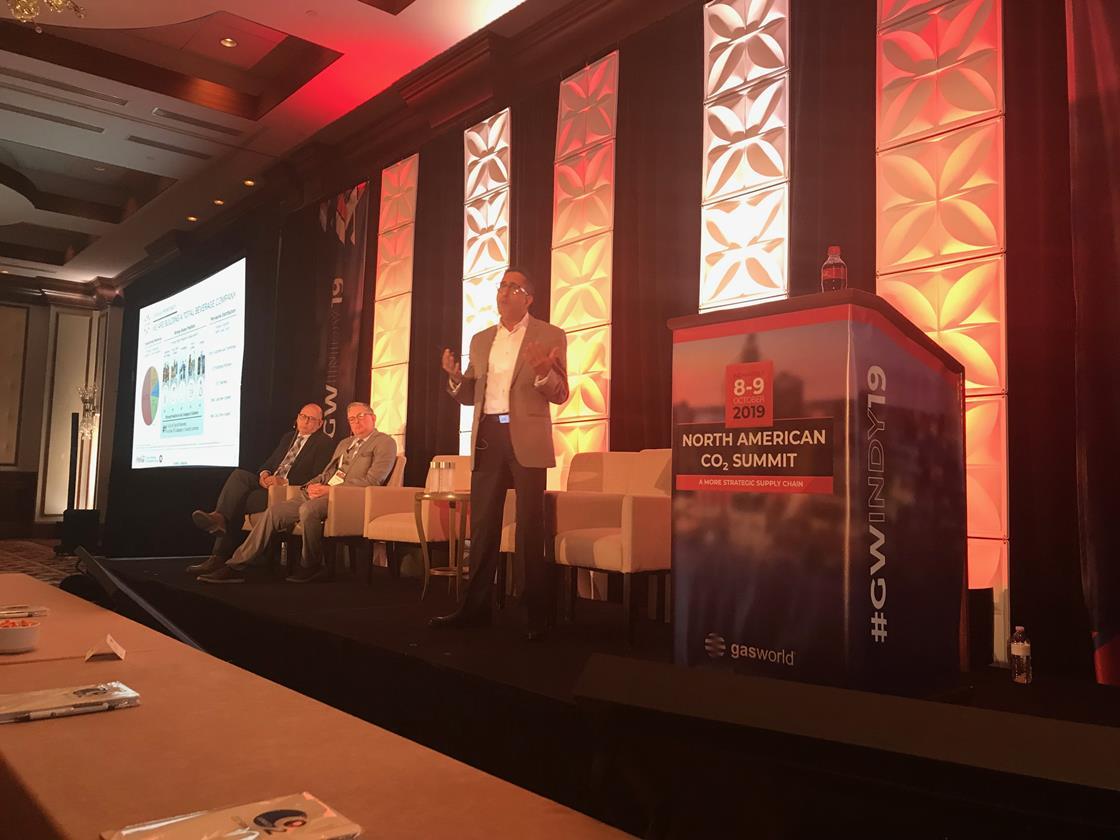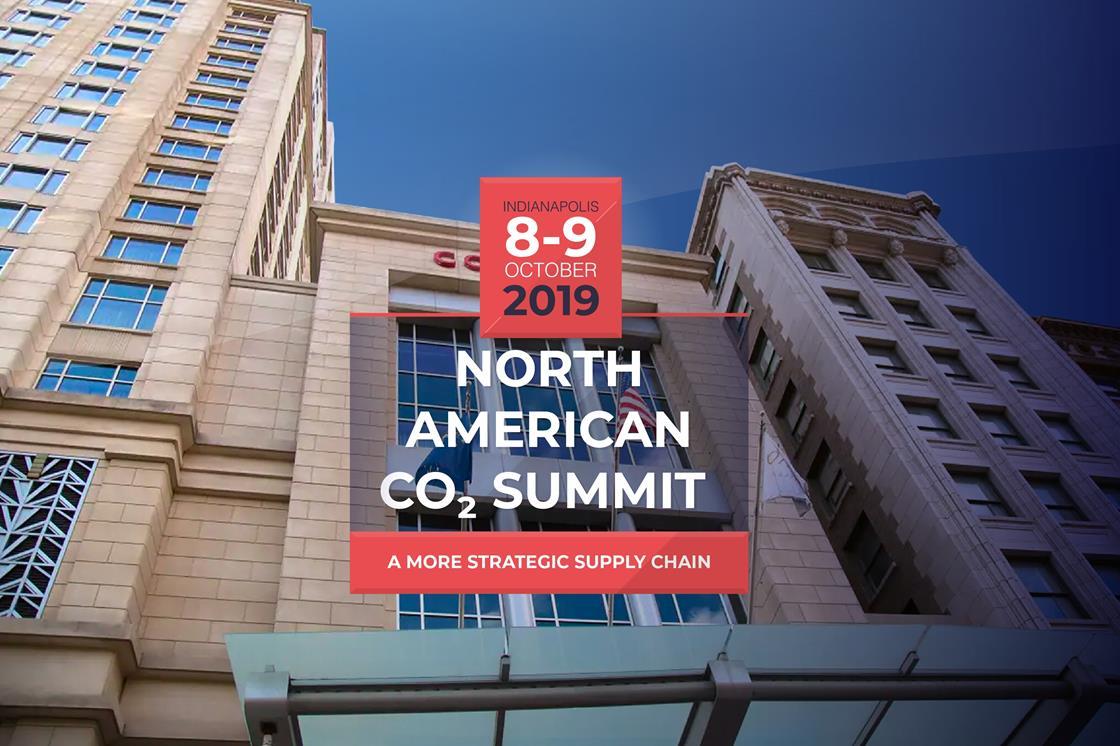 Bob Knight, Applications Development Manager at Chart Industries, explained where the US-based company fits into the legalised cannabis supply chain during cultivation (grow houses) and extraction (hemp and marijuana). Cannabis is currently legal in 11 states and DC for both recreational and medical use, and it was legalised in Canada last year. Some estimates have put North America's legal cannabis industry may be worth an annual $47.3bn by 2024, and is currently an $8bn industry.
"The biggest challenge is the big disconnect between federal and state laws, there's a lot of red tape involved," Knight said.
"Not all cannabis is marijuana. Hemp has been taken off the controlled substances list so it's legal in every state. It has a lot of industrial applications. Then the other side is marijuana which is for recreational and medical use."
Knight outlined the ideal carbon dioxide (CO2) enrichment levels, the process of botanical extraction (supercritical CO2, butane or propane and ethanol), and then explained how Chart's Perma-Max, Carbo-Max 750 and 1-750 Carbo-Max are used in CO2 enrichment in the grow houses. Knight said the safest method of extraction is supercritical CO2.
"It is also cleaner – no need purge solvent out of extracted material – and captures flavonoids and carotenoids. However, it is the most expensive method. You are going to have to spend more money to get into the business of supercritical CO2 extraction, and it is also the slowest extraction."
"The one huge advantage is when you look into the medical area, with CO2 you don't have any chance of that residual solvent they have to get out," Knight added.
Knight described the Perma-Max™ 1400 XHP's role as well as the new CO2 Trifecta, which provides for high pressure liquid CO2, has a MAWP of 930 psig and operating pressure up to 850 psig.
"The CO2 Trifecta is ready to roll out late this year, but my guess is more early next year," Knight said.
Dwight Garrels, Department Manager Process & Mechanical Engineering at Haskell, provided some CO2 management strategies, focused on the growing microbrewery market in the US. Garrels covered reducing CO2 usage, CO2 leak detection, safety and an advanced purification system. CO2 is used more than for just carbonation of water and beer, and removes oxygen prior to beer contact, purges lines, tanks and fillers.
"Sources of CO2 vary in composition and quality and not just any CO2 should be used in the brewery," Garrels said.
"CO2 displaces oxygen in enclosed areas and when it accumulates it can lead to dizziness, loss of consciousness, and even death. All efforts should be made to monitor, reduce concentrations and/or eliminate CO2 in cellars when operators are present. Critical areas include fermentation cellars, CO2 purification and storage areas, pump pits, powerhouse, etc." 
Rohit Thawani, Global Procurement Director at The Coca-Cola Company, provided a valuable perspective from an end-user in the carbonated beverage industry.
Thawani, who manages the supply of all the soft drinks giant's bottling plants, said, "We cannot afford a run-out. Our company will be demanding, so keep that in mind. We will be aspirational and we will be challenging and we will ask why can't we do this? We will be unreasonable. What will be unreasonable today will be the normal tomorrow."
Thawani said the industry needs to develop early warning systems to forecast a crisis, and for closer cooperation.
"Can there be some better signals that we can read ahead of time and take some action," Thawani said.
"It's also survival, if you don't read these signals better you will always be in crisis."
Zane Butler, Vice-President of Sales at TOMCO2, went through the trends in dry ice markets, history of dry ice and the major companies in that space. Butler went on to talk through a map of the dry ice distribution market in the US.
As for market trends, Butler said, "Strong meat and poultry markets continues to grow, hurricanes and natural disasters are also key drivers, while bio and cellular therapy is going to continue to grow."
Butler said online grocery delivery services, which uses dry ice, have doubled from $14.2bn in 2017 to $29.7bn in 2021, with younger generations of consumers driving growth.
"Millennials want to order everything through apps, they don't go to the grocery store anymore," Butler said.
"We are seeing a shift to more onsite production in food processing and we think we will continue to see that trend with increased efficiency in dry ice ratio with improved equipment and liquefications. There's a growth in retail too."
The event finished with two presentations about what the future could look like utilising CO2. Damian Beauchamp, Principal at 8 Rivers Capital, talked about supercritical CO2 and zero-emission electricity production in his presentation. NET Power generates electricity through natural gas and captures all the CO2 from combustion which it then uses. NET Power produces a high-pressure, high-quality CO2 by-product that is pipeline-ready, and has a 50MWth grid-connected plant in La Porte, Texas.
"CO2 is going to be a massive business," Beauchamp said.
"People are going to find new uses for CO2 and there are going to be more sources. I think this is just the tip of the iceberg."
Bob Haldrup, Senior Vice-President at Irving Materials, then rounded off the day with a look at CO2's potential in concrete, and his company's sustainability strategy.
"Cement production accounts for about 6% of CO2 that is emitted into the atmosphere per year," Haldrup said.
"About $4bn tonnes of cement is produced a year so there's a tremendous amount of CO2 going into the atmosphere. CarbonCure technology makes us the same quality concrete but with fewer emissions. We think it's the right thing to do."
After a Q&A session, the Summit closed with time for delegates to visit the Expo and network, before dinner.
Review
A full review of the Summit will be published in the upcoming edition of gasworld magazine and gasworld US magazine.