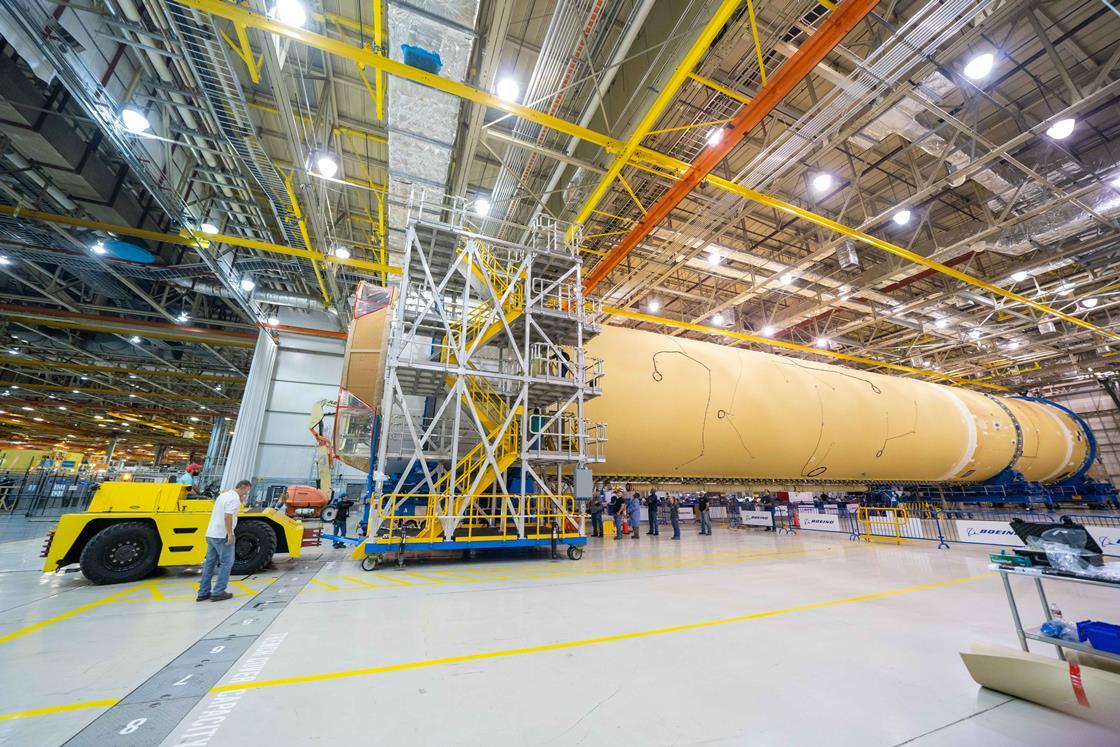 The core stage is the centre part of the rocket that contains two giant liquid fuel tanks. Towering 212 feet with a diameter of 27.6 feet, it will store cryogenic liquid hydrogen and liquid oxygen and all the systems that will feed the stage's four RS-25 engines.
The new contract includes production of the core stage of the rocket for Artemis III – the mission set for 2024 that will carry the first woman and next man to the Moon.
NASA said it has provided initial funding and authorisation to Boeing to begin work toward the production of the third core stage and to order targeted long-lead materials and cost-efficient bulk purchases to support future builds of core stages.
This action allows Boeing to manufacture the third core stage in time for the 2024 mission, Artemis III, while NASA and Boeing work on negotiations to finalise the details of the full contract within the next year.
The full contract is expected to support up to 10 core stages and up to eight Exploration Upper Stages (EUS).
Source: NASA/Steven Seipel
"It is urgent that we meet the President's goal to land astronauts on the Moon by 2024, and SLS is the only rocket that can help us meet that challenge," said NASA Administrator Jim Bridenstine.
"These initial steps allow NASA to start building the core stage that will launch the next astronauts to set foot on the lunar surface and build the powerful exploration upper stage that will expand the possibilities for Artemis missions by sending hardware and cargo along with humans or even heavier cargo needed to explore the Moon or Mars."
Boeing's current contract includes the SLS core stages for the Artemis I and Artemis II missions and the first EUS, as well as structural test articles and the core stage pathfinder.
NASA said the new contract is expected to realise substantial savings compared to the production costs of core stages built during the design, development, test and evaluation phase by applying lessons learned during first-time builds and gaining efficiencies through bulk purchases.
"NASA is committed to establishing a sustainable presence at the Moon, and this action enables NASA to continue Space Launch System core stage production in support of that effort to help bring back new knowledge and prepare for sending astronauts to Mars," said John Honeycutt, SLS Program Manager at Marshall.
"SLS is the only rocket powerful enough to send Orion, astronauts and supplies to the Moon on a single mission, and no other rocket in production today can send as much cargo to deep space as the Space Launch System rocket.