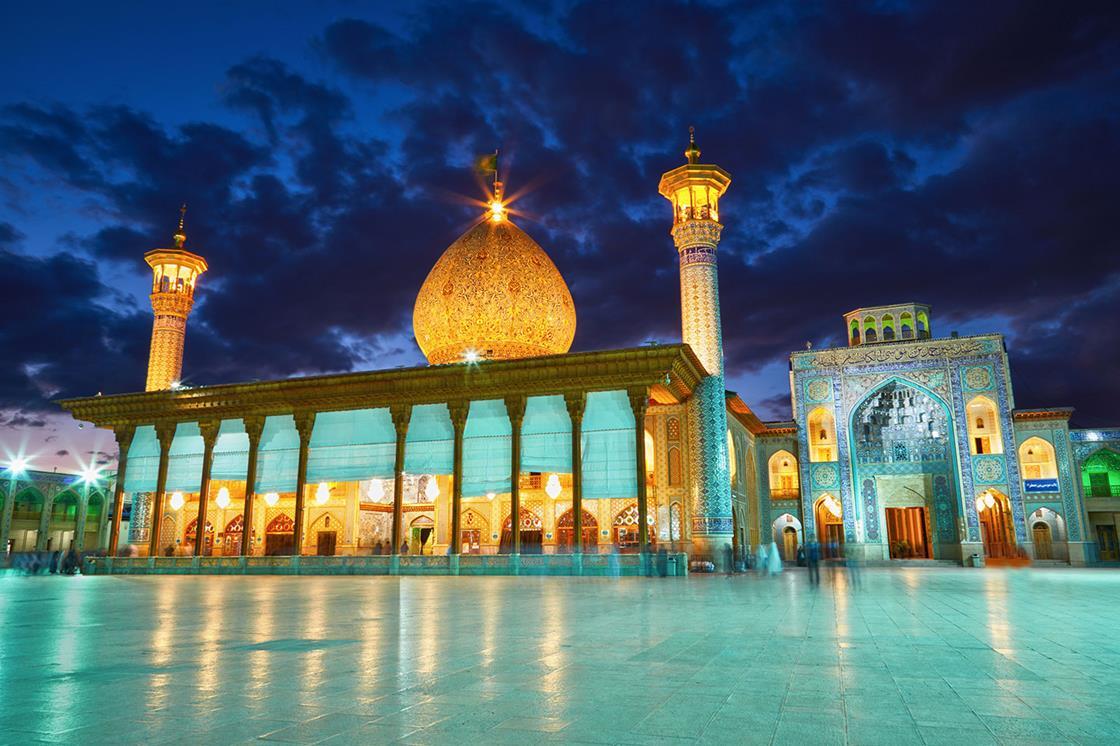 Whatever the truth may be, continued tensions with a Trump administration-led US and reported links to the 14thSeptember attacks on Saudi Arabian oil facilities have done little to alleviate the complex political balance that exists in the region.
It's a very different picture of Iran that is painted today, compared to that of summer 2015 when the news emerged that Iran had submitted to intensive inspections and restrictions on its nuclear programme in return for a lifting of international sanctions that kept more than $100bn in assets frozen. The announcement was met with great fanfare and speculation as to the great untapped market that would soon be open for business.
For the gases industry, it was thought that the dawn of a new era had arrived. By January 2017, the news emerged that the then Linde Group and Delvar Afzar Industrial Gases were teaming up in a joint venture that would create a new player in the Iranian market, under the name Linde Delvar Afzar Industrial Gases (LDAIG).
LDAIG aimed to become a leading supplier of industrial merchant gases and healthcare gases in the Middle Eastern country. It also aimed to implement an industrial gas culture and develop new sales for molecules including both liquids and gases. With the Iranian merchant gas market expected to double by 2025, the rationale for such a move was obvious. I remember writing myself that 'the time is now' for Iran to take its place on the global stage.
Fast-forward almost three years, and it's a very different landscape – and not particularly positive. Linde has reportedly exited the market following the US withdrawal from the Joint Comprehensive Plant of Action (JCPOA), while little else is written about Iran's industrial gas activities. Political risks continue to hinder its business climate and an industrial gases market that has not grown significantly in the last 50 years.
And yet, if there is another elephant in the room, it is arguably that there is considerable potential to be realised in the Iranian industrial and specialty gases business.
Potential
This would appear to be the case if the numbers are anything to go by. According to gasworld Business Intelligence, a significant captive market potential exists in Iran, with as much as $950m (2017 estimates) in potential revenues that could be generated by industrial gas companies if the more than 100 captive facilities were operated under onsite contracts instead.
Furthermore, there is understood to be considerable demand in the country for specialty and rare gases for a range of applications while, taken from another angle, the South Pars field (in Iranian territory) could be a bountiful source of helium if it were able to be explored.
This is the view of local player, Dayan Gas International Trading Co. Speaking to gasworld, General Manager Mahrad Ebad described the latent potential in Iran for the specialty gases business, as well as his frustrations at the hindrance of progress through the years.
"Considering its large market, Iran has a great potential for providing different countries with investment opportunities, however, political risks have hindered such activities," he said. "The Linde Group recently entered Iran's market directly, however it left Iran following the US withdrawal from the Joint Comprehensive Plan of Action (JCPOA)."
"Due to international sanctions, Iran's specialty gas industry has not grown significantly in the last 50 years. Today, a large number of specialty gases are imported to Iran and this country only produces a few of them. Most specialty and high purity gases are imported to Iran."
Source: shiraz iran sj travel photo and video shutterstockcom
Ebad explains that industrial gas production in Iran currently includes grade 5 and 5.5 nitrogen, grade 2.7 oxygen, grade 5 and 5.5 argon, industrial grade acetylene, grade 3.0 nitrous oxide, grade 3 carbon dioxide, grade 5 hydrogen, and industrial grade ammonia and chlorine. "In addition, about 10 companies have been producing some specialty gas mixtures in Iran over the last 10 years, among which only two companies have obtained ISO 17025 certificates from the Iranian National Standards Organisation," he says, noting that low-concentration gas mixtures (those at low ppb and ppm levels) are not produced in Iran due to difficulties in producing multi-component mixtures.
There is, he adds, a major industrial and specialty gases market still to be explored
This would concur with data from gasworld Business Intelligence, which cites oxygen was the main revenue generating industrial gas in the country in 2017, accounting for as much as 34% of commercial revenue. The second-largest industrial gas, in revenue terms, was carbon dioxide with a market share of just over 15%, while the sale of nitrogen and argon accounted for 11% and 8% of revenues, respectively. The rest of the market was comprised of hydrogen, helium, acetylene and specialty gases sales, highlighting the margin for further expansion of certain products.
Underlining the scope of the potential market, Ebad reflected, "Iran has a large industrial and specialty gases market due to the broad scope of its petroleum industry and the activity of different industrial units in this country."
"There are more than 70 petrochemical companies and over 30 oil and gas refineries in Iran that use large amounts of industrial and laboratory gases."
In addition, Ebad explains, the following industries and units are using specialty, laboratory and industrial gases:
Food
Cement
Glass
Power
Steel/metallurgy
Laboratory equipment
Tobacco
Chemicals
Pharmaceuticals and healthcare
Automotive.
In terms of the helium business in particular, Ebad says a 'huge' market for helium balloons had emerged in Iran over the last two years, but that market had shrunk again due to the recent price rises. With 'around 50,000' 50-litre helium cylinders imported from China, Indonesia, Qatar, the UAE and Turkey over the past year, according to Ebad, there is clearly a market for this notoriously in-demand gas.
For Iran, the frustration is that it has not yet been able to explore the undoubted helium potential in the South Pars natural gas condensate field in the Persian Gulf that it shares with Qatar (the 1,400 sq mile South Pars part is in Iranian territorial waters, with the 2,300 sq mi North Dome in Qatari waters).
"Iran has huge helium reserves in the South Pars Field," Ebad says, "however it has been unable to exploit these reserves due to technological deficiencies, while Qatar has managed to exploit these shared gas fields for several years."
Geopolitical complexities to one side, if that is even a possibility anytime soon, the overriding message from Ebad is that there is great opportunity to be leveraged in the Iranian industrial and specialty gases business.
For a relatively young market where industrial gas activities only really began in 1946, with the modernisation of its gas industry and the production of oxygen and nitrogen, and where there has been a very recent false dawn, this is probably a conviction we could all agree with. The reality and timeline for that, however, remains a perennial question mark.
MENA Industrial Gas Conference 2019
Booking is open for gasworld's Middle East and North Africa (MENA) Industrial Gas Conference, which will take place on 9th-11th December.
Celebrating its 29th global industrial gas event, gasworld is returning to the city of Dubai at the Hilton Dubai Al Habtoor City to address the Business Models Fit for Purpose in the region. The last decade has seen the significant entry of the major gas companies in the Middle East, with these companies not only focusing on the major onsite projects that have arisen across the region but also acquiring positions in the merchant market as well.
There are now changes happening at the customer level, with the large energy companies focusing on downstream oil and natural gas – giving rise to more investment projects at tonnage gas consumption levels, but also impacting on the demand for merchant industrial gases. As such, gasworld believes it is right to address the business models and the applications that are right for gas companies and their customers.
The conference will tackle the currently discussed issues within the industry through a series of pointed panel sessions, insightful debates, and engaging networking opportunities.
Between sessions gasworld will offer an exhibition booth programme over the 2+ days. Participation opportunities are now available for delegates, event sponsors, and exhibitors.
For more information or to book your place visit: www.gasworldconferences.com or alternatively, email: conferences@gasworld.com or call +44 1872 260668.