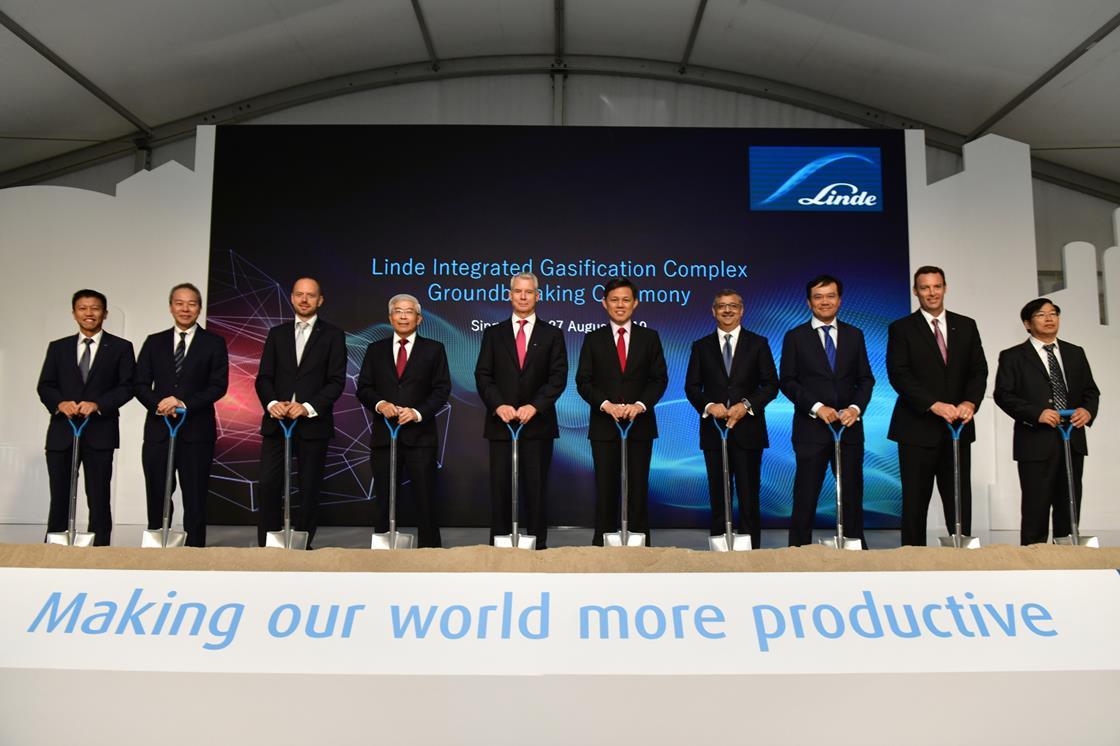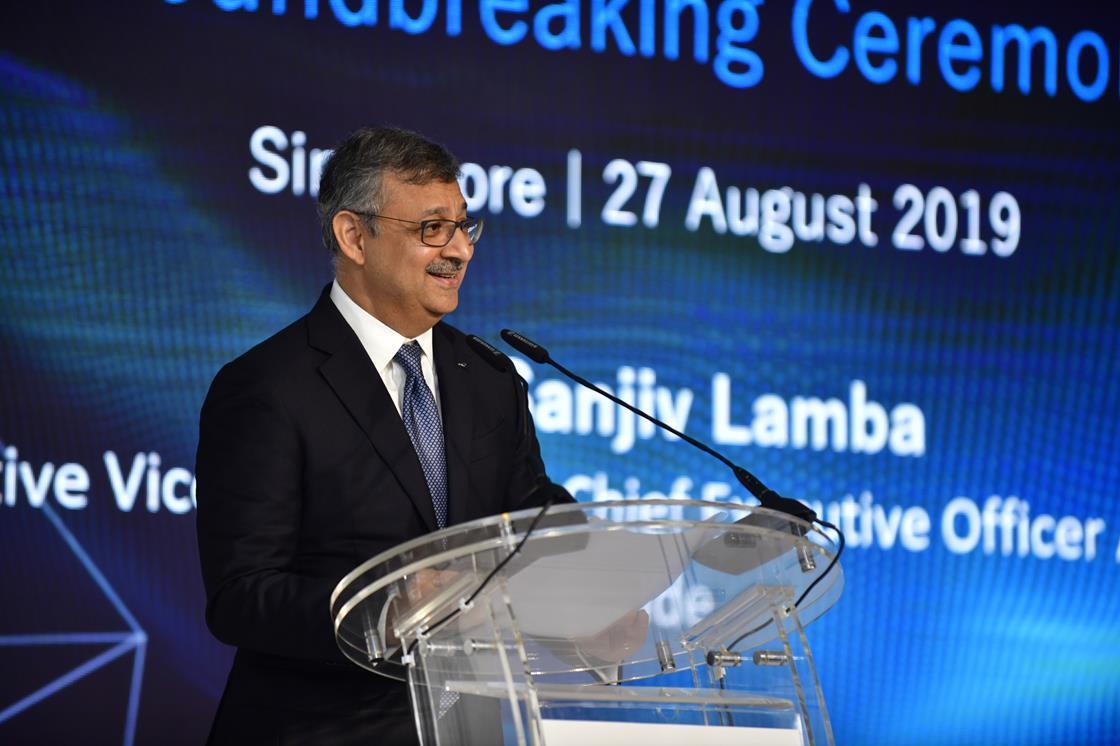 Described by Linde Asia-Pacific's Executive Vice-President and CEO Sanjiv Lamba as the single largest investment for the company globally, the new facility will support the multi-billion-dollar expansion of ExxonMobil Asia Pacific's integrated manufacturing complex.
A groundbreaking ceremony was held today for the new complex, which will be integrated with Linde's existing gasification facility on Jurong Island and is expected to be completed by 2023. 
"Today's event represents an important step in our strategic partnership with ExxonMobil and signals our continued commitment to Singapore," said Lamba (pictured below).
"This expansion of our existing facilities on Jurong Island, at an investment of $1.4bn, is the single largest for our company globally and I am delighted that it will also add a number of high value manufacturing jobs in Singapore."
Technology forcing the pace of change in industrial gases, says Linde's Sanjiv Lamba
Gan Seow Kee, Chairman and Managing Director of ExxonMobil Asia Pacific, added, "Today's groundbreaking ceremony marks yet another important milestone in our long-term partnership with Linde."
"The new facility that Linde is building shows how a major ExxonMobil investment can further strengthen the Jurong Island ecosystem by attracting other new investments and create high-value jobs in Singapore."
To ensure the success of this world-scale complex, Linde is deploying an execution strategy that leverages the strength and capabilities of its global engineering, procurement and construction (EPC) management expertise across the world.
The process concept and design, as well as the full EPC has been developed by Linde Engineering and the overall construction of the plant is being executed out of its hubs in China, India and Germany.
Linde Engineering will also partner regional and local process construction companies for the construction of the new complex.
Linde's construction execution strategy will further utilise advanced modularisation to optimise construction productivity and to reduce the labour intensity on site, which will help improve overall site safety.
The largest super-module made for the new complex is approximately 3500 metric tonnes, which will be fabricated in India and shipped to Jurong Island.