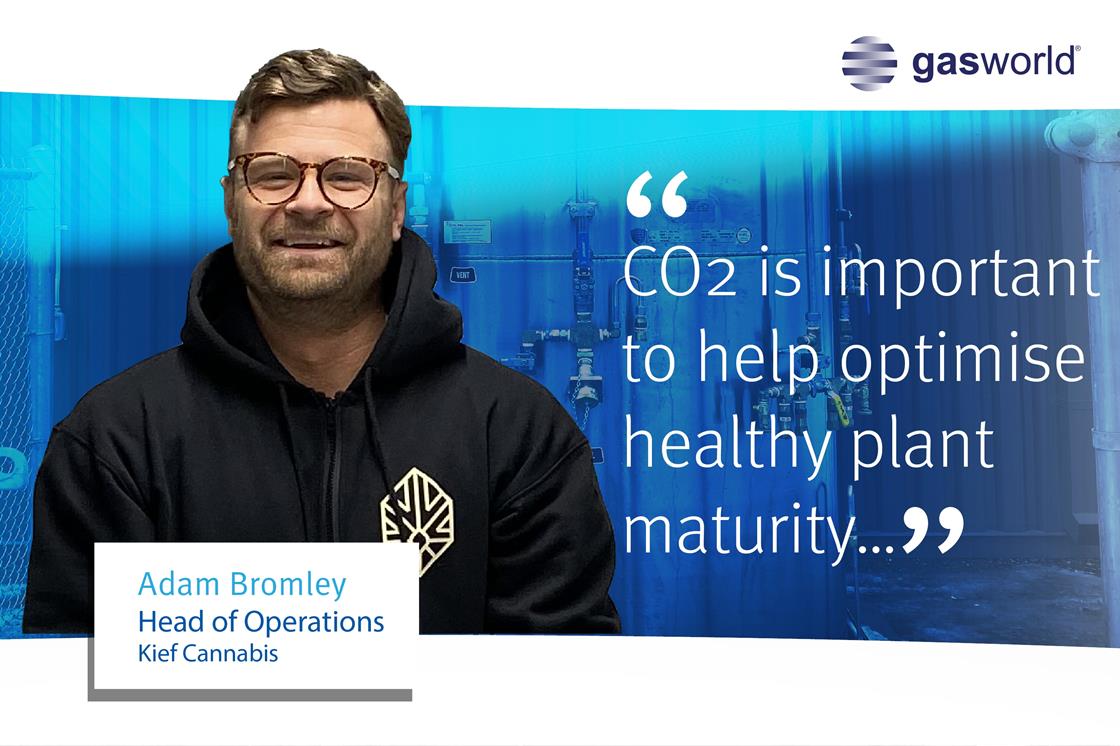 Born in a small town in Cornwall, UK – a country where cannabis has been illegal since 1928, Bromley was brought up around what he describes as a "negative attitude" towards marijuana.
But whilst the stance on cannabis remains the same, for now, in the UK, Canada became the first-ever G7 country to legalise the possession and recreational use of cannabis on 17th October 2018.
After one year of legalised adult-use, it's estimated cannabis has contributed $8.3bn to Canada's economy and accounted for 9,200 jobs.
According to New Frontier Data, Canada's cannabis market is primed for rapid growth and the research group predicts now is the dawn of Cannabis 2.0, where expanded retail offerings will draw more illicit market buyers into the legal fold, creating jobs and increased tax revenues.
One company positioning itself at the forefront of this new market is Kief Cannabis, for which Bromley works as Head of Operations.
Kief Cannabis is focused on developing high-quality artisan-crafted cannabis products with a specific focus on the best plant genetics and a refined production process that is designed to deliver high-grade, small-batch craft product.
Already, the Manitoba firm has the backing of cannabis-focused online platform Namaste Technologies – the 'Amazon of cannabis' – who invested $250,000 in Kief Cannabis in November 2018, as well as $715,000 in other investments,
Under a supply agreement, signed in August 2018, Namaste, through its subsidiary Cannmart, also has a 35% right of first refusal on all cannabis products produced by Kief Cannabis.
"When I came to Canada nine years ago on an athletic scholarship, I never expected to be where I am today," Bromley tells gasworld.
"Compared to growing up in the UK, marijuana was always a much less taboo subject here in Canada."
"As the second country on the planet to legalise cannabis, I knew I needed to be at the forefront of this new generation."
Kief Cannabis was initially formed by a very small group of marijuana enthusiasts who had been working for many years within the medical cultivation space.
"Medical marijuana has been grown in Canada since before the millennium," Bromley explains. "At this time, the court ruled the constitutional right to use cannabis as a medicine."
"Since then, medical marijuana as been grown on an exponential scale, ensuring patients can live their lives in comfort, whatever their circumstances."
"Our growers began to see that the craft behind the cultivation of this plant was dissipating and felt that the product being received by consumers was not achieving its fullest potential."
"In so many cases marijuana is produced on ginormous scales, hundreds of thousands of square feet of plants being grown to supply the masses."
"On this kind of scale, the craft is totally lost in my humble opinion. What these companies are doing is great, kudos to them, but we are not trying to be that."
"Kief Cannabis is going back to the original art of growing marijuana. Craft means what it sounds like: you learn your craft over years and years of trial, error and constant improvement."
"Each step is hands on. We don't use drying machines or trimming machines. This means our process takes longer, but great things in life take time to mature."
"It is during these extra steps that we believe our products surpass others currently available on the market."
The Canadian company has just completed the first phase of its staged build-out, with the facility now at the mercy of Health Canada.
"All new marijuana growing facilities in Canada are subject to an extremely rigorous application process," Bromley explains.
"Health Canada recently changed its requirements needing all applicants to have a fully operational, standing facility, before application can begin."
"This has created a huge barrier in terms of raising funds for new growers in the space."
"Fortunately, Kief Cannabis has been grandfathered in from previous application requirements and we have received our conformation of readiness letter from Health Canada many months ago and as a result are anticipating a smooth turn around."
Phase 1 consists of two flower rooms, two vegetation rooms and associated support facilities and should see Kief Cannabis return 400kg of flower, Bromley tells gasworld.
Phase 2 of the facility build-out, which will introduce additional growing space, tripling production capacity and enabling annual production of up to 1,300kg of premium grade craft cannabis, is expected to be completed in Q3 of 2020
CO2
For companies that grow cannabis plants indoors, control of carbon dioxide (CO2) in the atmosphere is important.
Carbon dioxide is essential to the photosynthesis process, which uses light energy to convert CO2 and water into sugars in green plants.
These sugars power plant growth and increased levels of CO2, and when properly monitored and administered, can boost growth.
With an enclosed space such as a greenhouse, there is opportunity to use CO2 to increase productivity.
Kief Cannabis has a 2,000-litre tank on site, supplied by Praxair, a wholly owned subsidiary of Linde plc.
"CO2 is vital to overall plant health and growth," Bromley explains. "CO2 is important to help optimise healthy plant maturity and studies show increased concentrations of CO2 increase photosynthesis, spurring plant growth."