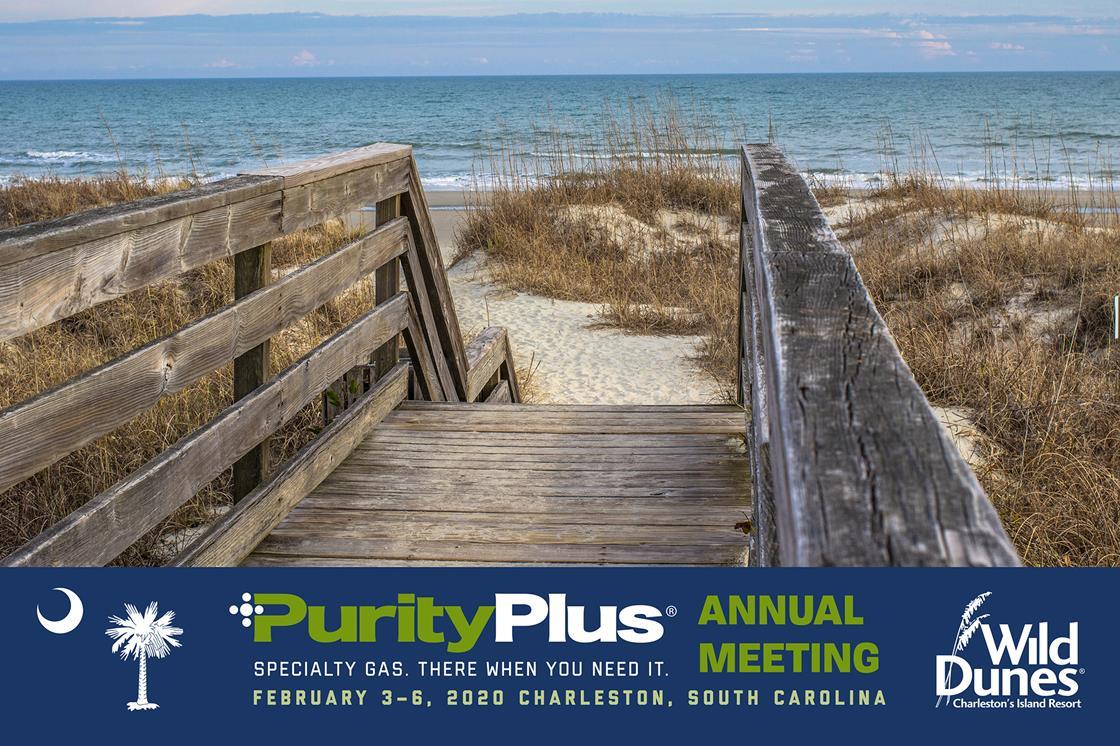 Formed in 1994, the Independent Welding Distributors Cooperative (IWDC) leverages the strengths of its members across North America. The corporation established PurityPlus Speciality Gases back in January 2005 as a branded North American offering which ensures speciality gases produced by many independent companies follow the same structed operational quality assurance management systems.
The corporation's members meet for the first time this year in the luxurious resort and will participate in general sessions, team building activities, a vendor tabletop expo, breakout sessions, and more.
Helium and carbon dioxide will be big talking points over the next three days, with experts sharing their knowledge on the two gases shortages and the potential impacts they may have to a variety of markets.
Day 1
Tomorrow kicks off with a 7:30am breakfast in the Palm Foyer. After breakfast a welcome presentation from Rich Mansmann and Erica Jones from the IWDC will be held in the Palms Ballroom, closely followed by a presentation from gasworld's own Publisher and CEO, John Raquet.
Next on the agenda for day one are sessions on food packaging, CBD extraction and cry-bio from Witt Food Packaging, Rotarex, ESAB, Tekno Valve, Metro Welding and Worthington Cylinders.
Sessions for day one will conclude at 12pm. Attendees will then head to the Boardwalk Inn to participate in a bourbon, beer and BBQ tour team building activity.
Day 2
Day two will get off to a flying start with Wally Nelson from Air Products who will share his expertise on helium. Nelson's presentation will be followed by talks from Concoa and CryoVation who will also discuss their knowledge of the gas.
Data and communication will also be big talking point during the second day of the event with presentations from the FBI, Electronic Flourocarbons, Pulsa, Weldcoa and Computers Unlimited.
After an hour break for lunch, quality and ISO 17025 will then be examined by PJLA, Tier 5 and Coastal. Attendees will then make their way to the Vendor Tabletop Expo.
The Meeting's closing reception and dinner will take place on Wednesday (5th February), running from 6pm to 9pm in the Tides Ballroom.
Day 3
On the third and final day of the Annual Meeting, quality and ISO 17025 will be a key focal point again, with Global Calibration Gases and Gas Innovations sharing their knowledge on the subject with members.
Breakout sessions will also take place throughout Thursday morning between 9am to 11am, under the topics of operations, vendor relations, training and marketing.
Members will then regroup for the PurityPlus General Session meeting which will conclude at mid-day, marking the end of the first 2020 IWDC event.
A full review of the IWDC PurityPlus Annual Meeting will be available on the gasworld website and in the upcoming March 2020 US edition of gasworld magazine.