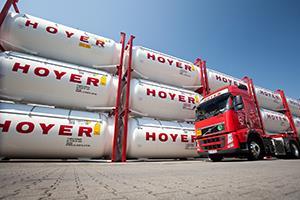 Established to provide customers with a seamless solution for both international and domestic supply chain needs in North America, HOYER Bulk is headquartered in Houston, Texas. Dupré will hold a 51% share and with HOYER holding 49%. 
This enhanced convenience will provide customers with opportunities to promote increased efficiency, productivity, and transparency throughout the entire supply chain.
This joint venture will position both organisations to enhance or extend existing business operations by investing in resources, assets, and technologies to meet and exceed customer expectations.
Ortwin Nast, CEO of the HOYER Group, said, "Partnership with Dupré is a logical expansion of our internationally aligned overseas activities by providing transport services in the US."
"We thereby enlarge our portfolio of services and also meet the growing demand for transport capacities in the US-American market."
Mike Weindel, President of Dupré Logistics added, "It is important to us to know we have at our side a partner that also represents customised logistics and technology solutions."
"We also give the highest priority to transparency and dependability in our operations. HOYER has the same understanding, as we immediately noticed."