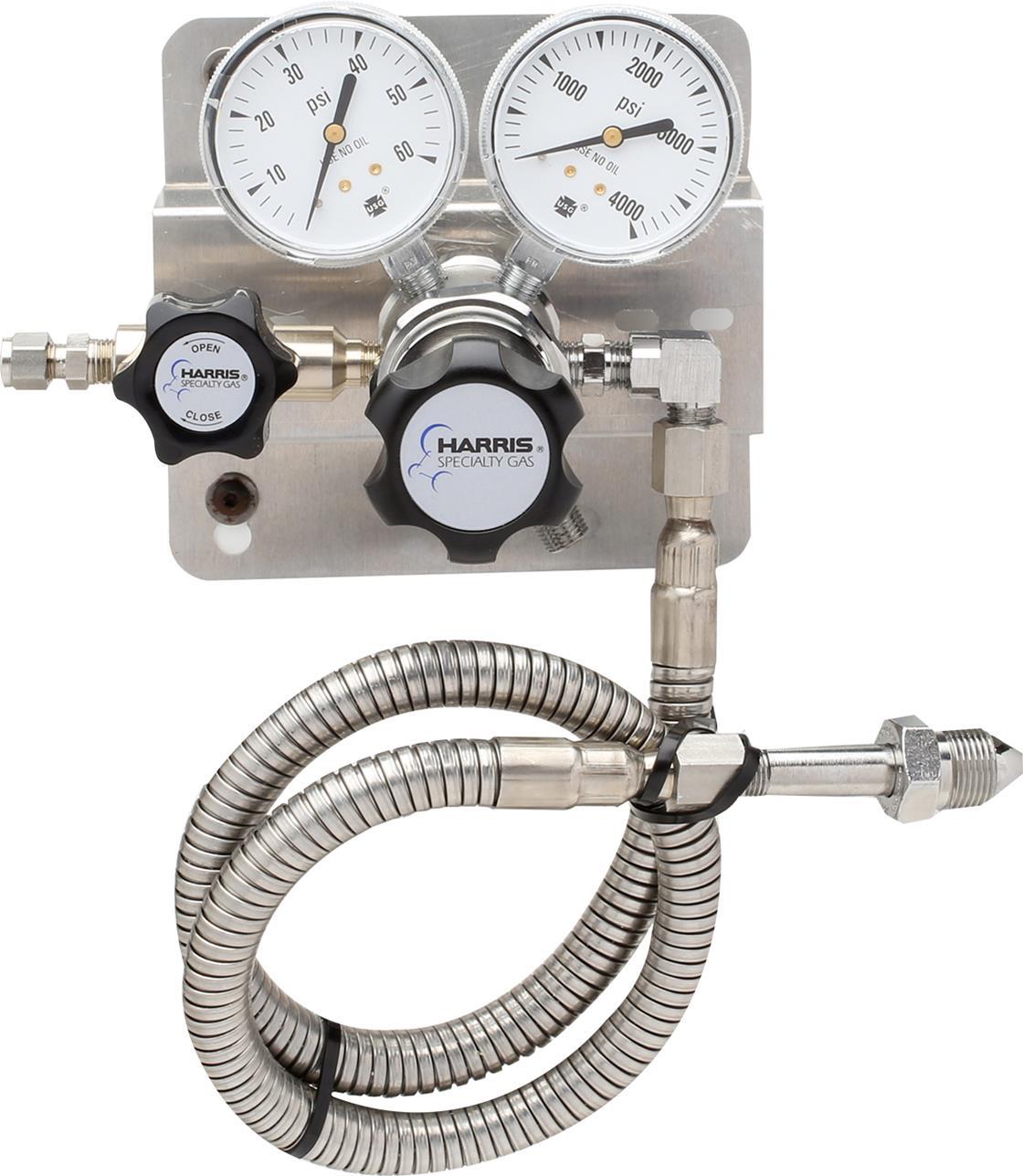 The new product fits in well with the décor of a modern laboratory and its compact size minimises the amount of valuable wall space normally required to wall mount regulators.
The system is designed with flexible hoses and integrated CGA check valve connections to prevent contaminants from entering the gas stream. The regulators are wall-mounted, which eliminates the need for users to handle the regulators during cylinder change out. This enables a safe and efficient way to switch cylinders, without fear of gas backflowing through the disconnected hose.
With a maximum rated inlet pressure of 3000 psig and cleaned to exceed CGA G-4.1, it is suitable to use in most laboratory applications. The EZ Regulator Mount is available for both brass and stainless steel Harris regulators and can connect to up to two cylinders.
This EZ Regulator Mount system allows for right-out-of-the box installation of the regulator assembly on to a wall or structure.
The system is an example of how Harris, a Lincoln Electric company with headquarters in Ohio, uses its technology and experience to help its distributors and end-use customers by developing innovative products and solutions.
Read more like this – subscribe today
Enjoyed this story? Subscribe to gasworld today and take advantage of even more great insights and exclusives in industrial gases.
Visit www.gasworld.com/subscribe to access all content and choose the right subscription for you.