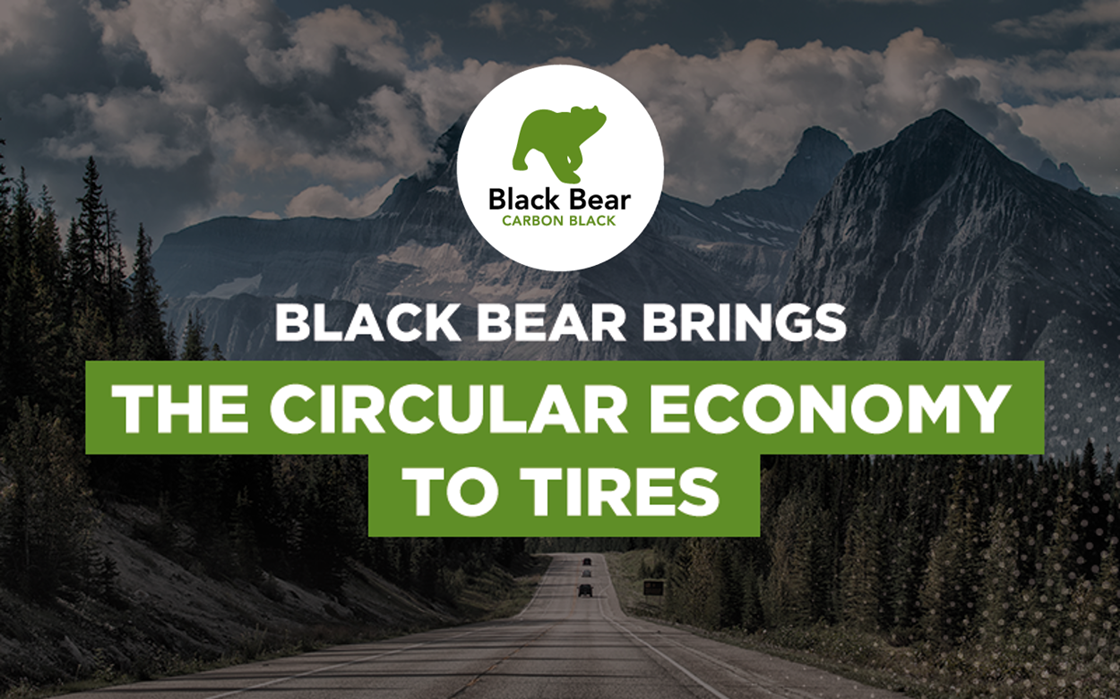 It is a crucial component in rubber, plastics, inks and paints and is used to modify their properties into usable products.
But current manufacturers produce carbon black by burning oil, which emits CO2 and pollutes the environment.
Netherlands-based Black Bear has developed a unique carbonisation process to recover carbon black from used tires, in a clean, sustainable way.
"We choose to change the industry with breakthrough technology and with passionate people; because we truly believe that if we don't act now, we will all be left with an even bigger global environmental problem," CEO Martijn Lopes Cardozo (left) explains to gasworld in an exclusive interview.
Holding an MSc in Applied Physics from TU Delft and an MBA degree from Harvard Business School, Cardozo is a serial entrepreneur who has built a number of successful companies on the US West Coast in software, mobile and digital media.
When he turned 40, he returned to the Netherlands with the will to make a meaningful contribution to nature and society.
"I got involved with YES!Delft, a start-up incubator where I acted as an entrepreneur-in-residence. I was extremely interested in the case of Black Bear when it came by and then one thing led to another," he says.
"I am also on the Board of Circle Economy, a not-for-profit that aims to accelerate the Circular Economy by providing practical and scalable solutions."
Founded in 2010, Black Bear brings the circular economy to tires. It enables the production of carbon black from end-of-life tires for reuse in tires, technical rubber products, plastics, paint and ink.
Every year more than one billion tires are removed from vehicles, constituting around 13.5 million tonnes of solid waste.
As tires contain around 25% carbon black, this means this waste stream contains approximately 3.4 million tonnes of carbon black.
"Through the eyes of Black Bear, a mountain of tires is like a mountain of gold! Therefore, we took up the challenge of investigating how to extract the carbon black in a way that is both profitable and friendly to our environment," Cardozo tells gasworld.
Black Bear partners with established tire collectors who can use the Black Bear technology to turn this vast waste stream into a valuable raw material.
Before the tires enter the Black Bear process, the steel will be removed and recycled, and the rubber will be converted into granulate.
"One of our founders has a long history in international trading, especially in Southeast Asia. The idea of Black Bear simply originated from witnessing one of the enormous landfills and the thought that there had to be a sustainable alternative for end-of-life tires – or an opportunity to create this purpose," Cardozo explains.
"Together with several engineering corporations we started developing the process of breaking down and upcycling waste tires, which eventually led to the construction of our industrial prototype plant."
"We are not the only player in the market. Two billion tires reach the end of their life every year. It's a global socio-economic and environmental problem."
"Most tires however are burnt and used for energy. To date, we are the first and only one to have earned a Cradle to Cradle ™ certification on our recovered carbon black (rCB) and are well known by all carbon black users for our high-quality product."
Different
Traditional furnace carbon black is produced from fossil fuels, by partially burning crude oil under controlled conditions.
Depending on the grade it takes between 1.8-2.5 litres of fossil fuels to produce 1kg of carbon black. The standard way is very polluting. Furnace carbon black manufacturers emit around 38 million tonnes of CO2 per year.
The tire industry consumes more than 7.2 million tonnes of carbon black every year and this creates an additional environment issue. After use, these tires are mostly burned or landfilled, polluting the environment and wasting the carbon black.
In contrast, the Black Bear process uses end-of-tires as feedstock to produce consistent, high-quality rCB.
This circular economy approach not only reduces CO2 emissions, but also helps solve an important waste management problem.
"We follow the principles of a circular economy because we believe the global transition to a zero-waste economy is the only future for our planet," says Cardozo.
"All major users of carbon black such as Michelin, Bridgestone and Pirelli have ambitious targets for use of sustainable materials – the opportunity just didn't come by."
"We knew that if we were going to do it – we had one chance to do it right. Introduce an innovation that would be sustainable enough to last longer than the foreseeable future."
"A circular concept compatible with the sustainable development goals (SDGs) and the circular ambitions of for example the Netherlands (100% circular in 2050). That's why we've designed our plant and process completely circular."
"A waste tire comes in and gets broken down by component. The steel is removed, the fibre is taken out and the carbon black is separated from the rubber."
"We choose the most sustainable purpose for every one of our output products: steel, oil, gas and rCB. The oil is sold for bio-fuel, the gas is used to provide electricity to our plant, the steel is recycled and our rCB can be used in production of a wide variety of applications."
Footprint
The company's first plant is located in Nederweert, the Netherlands, and built on the site of Kargro Recycling – one of Europe's largest tire recyclers.
But unfortunately due to a fire in early February (2019), Black Bear was forced to temporarily stop production.
"The roof of the building caught fire and it quickly spread from there. The heat from the fire combined with the water used to put out the fire caused severe damage to the equipment," Cardozo explains.
"Plans for the rebuild are on the table. We are very excited about what the future has in store for us. We recently announced that we are teaming up with EPC contractor MMEC Mannesmann to accelerate our roll-out. We are now working on sites in Germany (Bitterfeld), Belgium (Ghent) and several locations in the Netherlands for our next plant," Cardozo concludes.