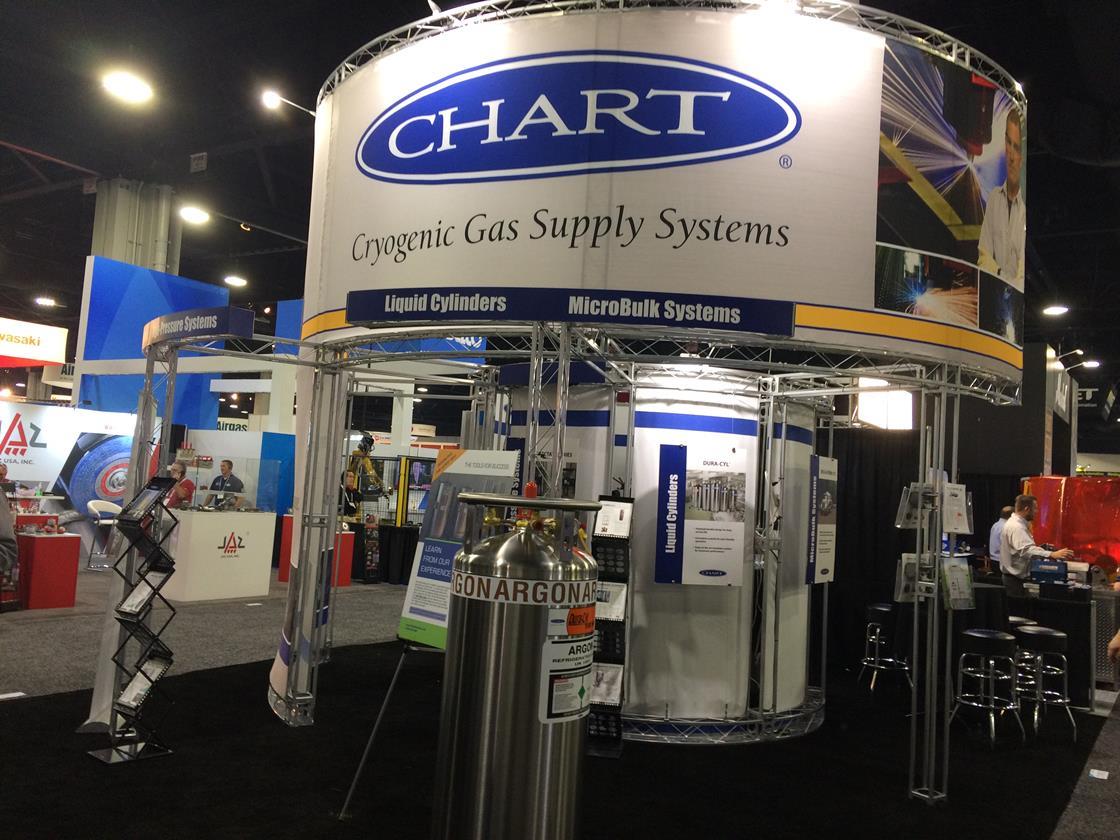 The Ball Ground, Georgia-based cryogenic equipment manufacturer for the industrial gas and energy industries posted first half 2019 growth of 14.7% (5% organic) over the first half of 2018.
Orders of $322m for 2019 Q2 decreased $139.2 million from Q1 2019, which included $135m of bookings from Venture Global's Calcasieu Pass project and $20m from Golar's Gimi FLNG order.
The Q2 2019 orders grew 1.8% over Q2 2018 with 15 orders that were each greater than $2m in value, totalling $80.2m, which was the first time in Chart's history it received 15 orders of of that sizze in a single quarter.
Chart, which completed the acquisition of the Air-X-Changers business on July 1, expects full-year earnings in the range of $2.85 to $3.20 per share, with revenue in the range of $1.41bn to $1.46bn.
Jill Evanko, Chart's President and CEO, said, "In addition to taking advantage of our global manufacturing footprint to be close to the developing LNG markets, we are able to offer our customers a full suite of products and solutions, enhanced even further with the addition of the Air-X-Changers products which officially entered the Chart portfolio on July 1. The AXC and Chart legacy businesses' strong backlog for the second half of the year, combined with the continued execution of margin expansion opportunities allows us to reiterate our second half guidance."
Small-scale LNG and utility-scale LNG activity accelerated in Q2 2019, including a $10.4m order in the second quarter for the liquefier, compressor, and tank equipment content on a utility-scale LNG project in the Northeast US.
The 'Energy & Chemicals Cryogenics' segment's orders for the second quarter were $49.6m, a 25.2% increase over the first quarter 2019 orders, exclusive of the $135million Venture Global and the $20m Golar Gimi orders. Six orders in the quarter were greater than $2m each, and unrelated to big LNG while already in July Chart has booked a $9.1m order for a hydrogen recovery system in an ammonia plant located in Saudi Arabia.
The 'Energy & Chemicals Cryogenics' segment's gross margin as a percent of sales of 21.8% in the second quarter increased over Q2 2018 (13.8%) and Q1 2019 (0.2%).
Chart said in a statement about its outlook: "Our capital expenditures for 2019 continue to be expected to be in the range of $35m to $40m, which includes the build out of an LNG fuel systems production line in Europe and maintenance and productivity capital for the second half of 2019 for the Air-X-Changers / E&C FinFans segment. Our weighted average shares projection excludes any potential future dilution impact associated with our convertible notes."