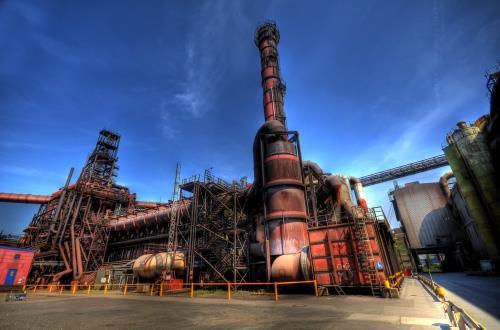 As part of the steel manufacturing giant's strategy to reduce CO2, ArcelorMittal plans to use hydrogen for the direct reduction of iron ore at its plant in Hamburg, Germany.
According to the company, the aim of the new hydrogen-based process to be able to produce steel with the lowest CO2 emissions.
In the process, the separation of hydrogen with a purity of more than 95% from the top gas of the existing plant should be achieved by pressure swing adsorption. It is first tested with grey hydrogen (generated at gas separation) to allow for economical operation.
In the future, the plant should be able to run on green hydrogen (generated from renewable sources) when it is available in sufficient quantities.
The €65m ($73m) project will initially take place on a demonstration scale with an annual production of 100,000 tonnes. A pilot plant is to be built in the coming years.
In addition, ArcelorMittal plans to test the procedure at the Hamburg plant with the University of Freilberg as part of a cooperation agreement.
"Our Hamburg site offers optimum conditions for this innovative project: an electric arc furnace with DRI system and iron ore pellets stockyard as well as decades of know-how in this area. The use of hydrogen as a reducing agent shall now be tested in a new shaft furnace," explained CEO of ArcelorMittal Germany Frank Schulz.
With the Hamburg hydrogen project, ArcelorMittal is advancing pioneering technology for direct CO2 avoidance as one of several potential pathways for low-emissions steelmaking. The group is already investing more than €250m ($281m) in various carbon emissions reduction technologies.
Hydrogen Zone
From the Hydrogen Economy to the merchant refinery hydrogen market, for all the latest news, views and analysis of the global hydrogen business, visit and bookmark gasworld's dedicated Hydrogen Zone.
The Zone includes market reports and intelligence, interviews, profiles of who's-who in the hydrogen sector, and further reading items. Make sure you visit it today!