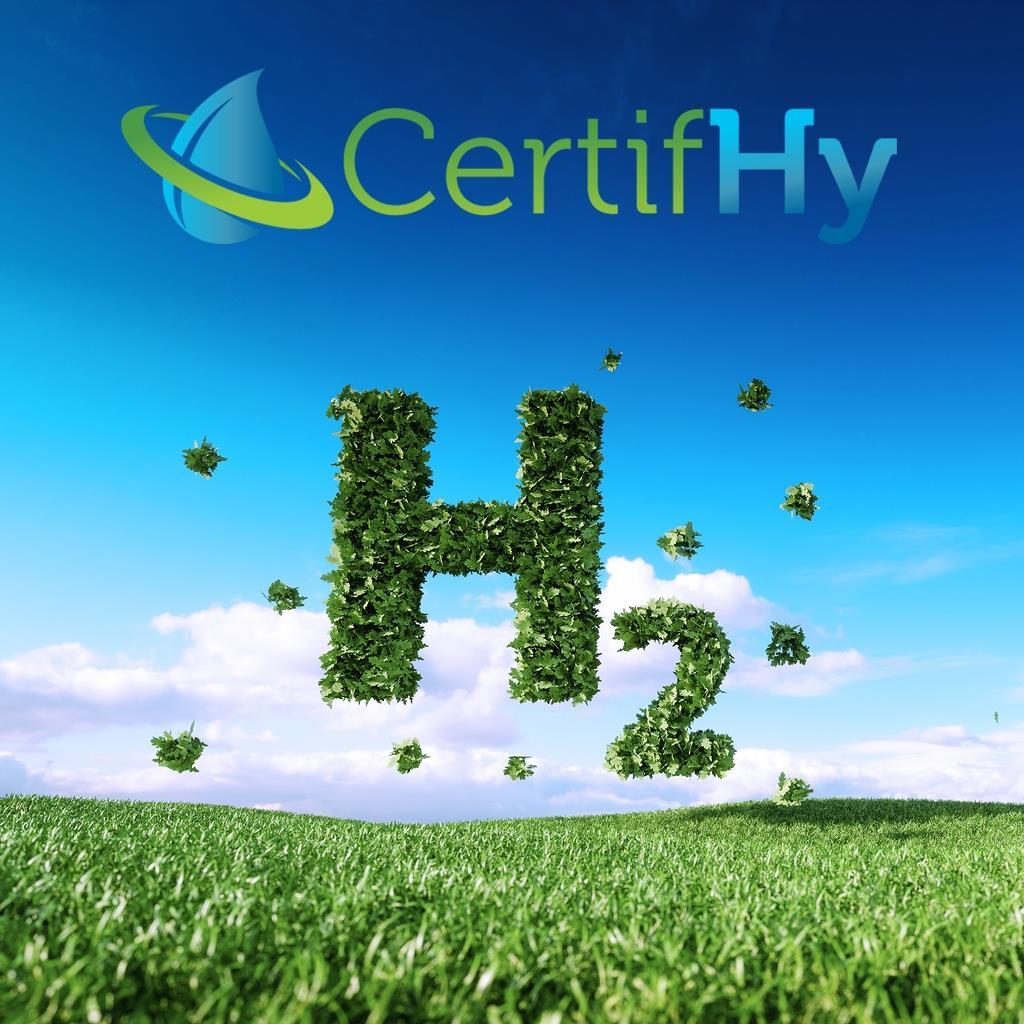 A GO labels the origin of a product and provides information to customers on the source of their products. It operates as a tracking system ensuring the quality of a product such as hydrogen.
The CertifHy Certification system intends to inform consumers about the origin of the product and its environmental attributes, and facilitate the needs of market actors to meet regulatory requirements.
According to the project, green and low carbon hydrogen is a key enabler of the energy transition and reaching climate targets.
Marcel Galjee, Energy Director of Nouryon, said, "CertifHy 'Green hydrogen' can play an important role in transport and is also key in the transition to a sustainable chemical industry, where it is widely used as a raw material."
"This EU certification is an important first step to further develop the market for green hydrogen and provide the basis for the industry to take a leadership role in the transition."
Developed by a consortium led by Hinicio, composed of ECN, GREXEL, Ludwig Bölkow System Technik (LBST), and TÜV SÜD, and financed by the FCH 2 JU, CertifHy is following extensive consultations with 900+ members of the CertifHy Stakeholder Platform and its topical working groups that bring together European stakeholders with an interest in green and low carbon hydrogen.
Between 2014 and 2016, the CertifHy project (phase 1) developed an EU-wide Green and Low Carbon Guarantee of Origin (GO) Scheme including a definition for Green and Low Carbon hydrogen and a roadmap with concrete steps for the implementation of an EU-wide GO scheme.
The follow-up (CertifHy project phase 2) that ran between October 2017 and March 2019 built on the momentum and served as a catalyst for implementing an EU-wide GO scheme for Green and Low Carbon hydrogen.
In order to identify and address the practical issues raised by the implementation of the newly designed GO Scheme for hydrogen, CertifHy has initiated a pilot.
Four hydrogen producers including Air Liquide, Nouryon together with Air Products, Colruyt Group and Uniper are participating in the pilot and are issuing GOs.
"We're always looking for opportunities to achieve operational efficiency and help meet the carbon dioxide emission reduction targets of European Union countries in a cost-effective way," said Kurt Lefevere, Vice-President of Northern Continent at Air Products.
"Having a European-wide Guarantees of Origin system for renewable hydrogen will support these goals, and our project with Nouryon is an innovative example of what can be achieved where circumstances permit."
The first GOs were issued in December 2018. By early March 2019, 10 organisations are registered as account holders in the registry service with 76000+ GOs being issued and first commercial transactions have been publicly announced with customers such as H2Mobility Germany.
Nikolas Iwan, Managing Director of H2Mobility Germany stated, "The CertifHy 'Green hydrogen' certificates from Air Products significantly increase the proportion of green hydrogen at our stations. We strongly believe that CertifHy will help to establish an innovative, transparent European market for renewable hydrogen."
Next phase
For further market roll-out, the overarching ambition of CertifHy's next phase is to implement an EU-wide Certification System that covers both GOs – to disclose the origin of Green and Low Carbon hydrogen to end-users – and Supply Certificates capable of addressing (transport) policy target compliance needs.
CertifHy will initiate a European issuing body and registry that is capable of interfacing with national registries as well as with other energy carriers. The pilot will be continued and extended, until the scheme is formally implemented.
Hydrogen Zone
From the Hydrogen Economy to the merchant refinery hydrogen market, for all the latest news, views and analysis of the global hydrogen business, visit and bookmark gasworld's dedicated Hydrogen Zone.
The Zone includes market reports and intelligence, interviews, profiles of who's-who in the hydrogen sector, and further reading items. Make sure you visit it today!