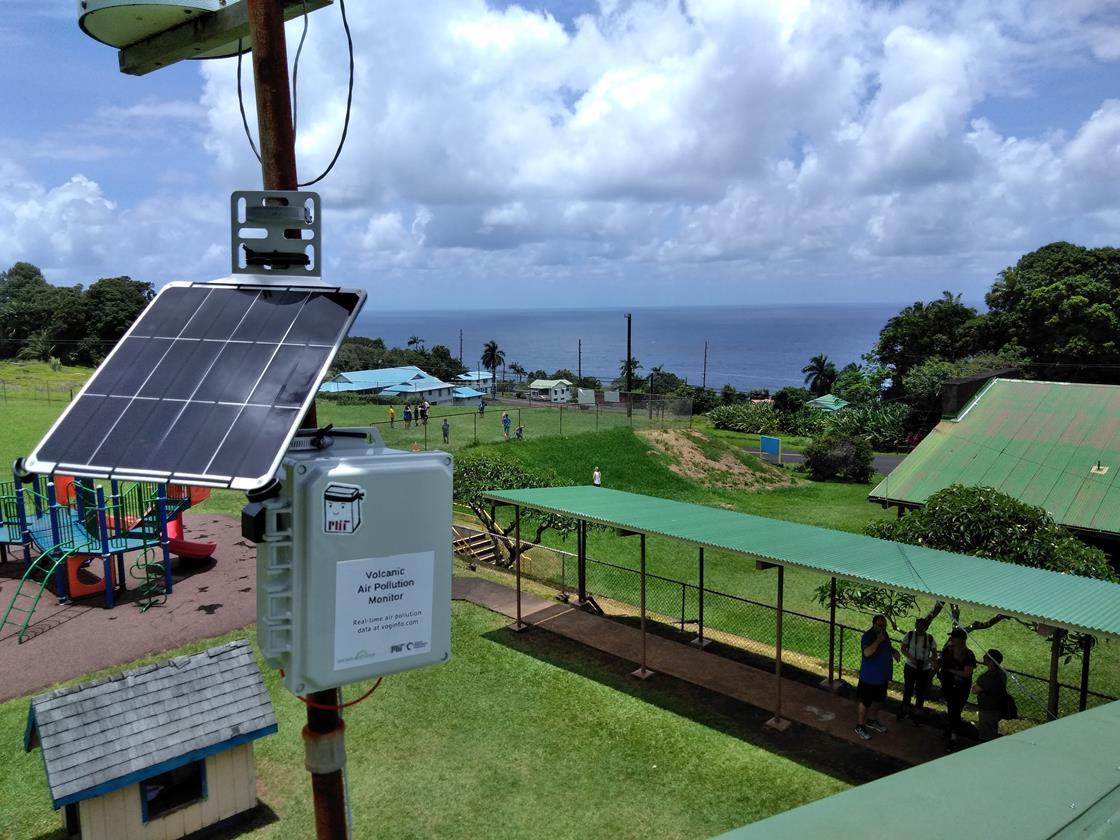 Massachusetts Institute of Technology (MIT), Department of Civil and Environmental Engineering, began building a network of monitoring sites in response to air quality concerns relating to volcanic smog or 'vog'.
The monitoring stations were designed and built by MIT staff in the US using sensors from Alphasense in the UK.
"In May (2018), when we heard about the new eruption, we contacted our sensor supplier Alphasense in the UK, seeking urgent supplies," said MIT Associate Professor Jesse Kroll.
"At that time we had already installed around five monitors, but Alphasense was able to rush further sulphur dioxide, hydrogen sulphide and particulate sensors to us so that we could build the network up to around 30 systems, although some of those located close to fissures were subsequently lost to the lava."
MIT has worked with Alphasense since 2013 and has established a high level of confidence in quality and reliability. Along with regulatory air quality monitoring stations, the monitors from MIT provide lower levels of accuracy and precision.
"Our stations are compact, lightweight and very significantly lower in cost, which means that we are able to install multiple units and undertake high density monitoring, which offers a wide range of advantages," said Professor Jesse Kroll, MIT Associate.
"Dense monitoring networks offer other advantages. For example, all of the monitors can be co-located and calibrated against the same reference monitor, which improves repeatability, and if one sensor is providing significantly different readings, the cause can be investigated, thereby improving the overall reliability of data," Kroll continued.
Kilauea is one of the world's most active volcanoes; erupting continuously for around 35 years until August 2018 and representing the largest single source of sulphur dioxide (SO2) in the US.