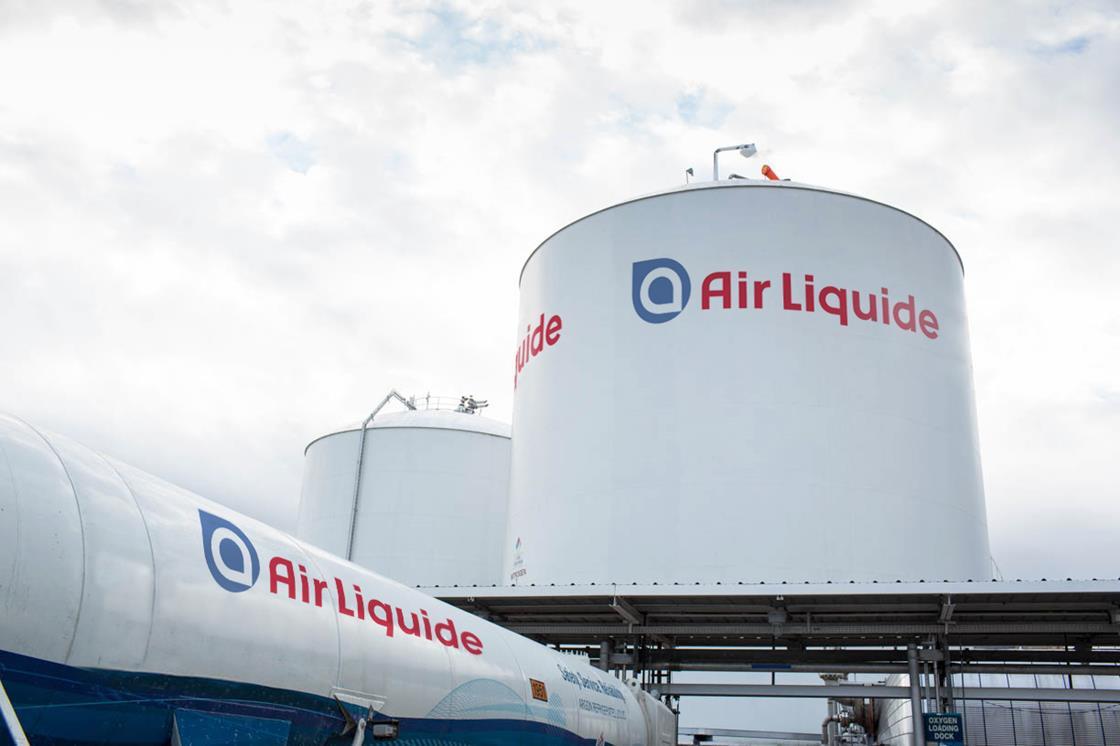 The French corporation today released its 2018 annual financials, which showed Air Liquide's performance was robust throughout and demonstrated increases in revenue, net profit and net earnings per share.
Commenting on the results for 2018, Chairman and CEO Benoît Potier said, "2018 was a particularly strong year, whether we are looking at sales growth to €21bn ($23.7bn) and the rise in net profit to €2.1bn ($2.4bn) or the efficiencies and synergies achieved as well as the high level of industrial investment decisions."
Air Liquide acquires two swiss companies
Segments
Group revenue for 2018 stood at €21m ($23.7bn), up 6.1% on a comparable basis and above the high end of the NEOS target range.
It was supported by high Gas & Services sales growth up 5.2%, with revenue reaching €20.1m ($22.7m) in this sector.
"Sales growth is the highest since 2011," enthused Potier. "All activities/businesses are growing, in particular Gas & Services activities, which account for 96% of the group's revenue, with the last quarter particularly dynamic in Electronics and Industrial Merchant."
"From a geographic perspective, growth was also seen across the board, especially for the Americas and Asia Pacific, particularly China."
Gas & Services benefited from a strong contribution from all business lines. Air Liquide's Large Industries segment increased by 4.7% due to a major start-up in South Africa in December 2017 and sustained demand in oxygen, notably in the Americas and Asia.
Sales growth in the Tier One corpration's Healthcare segment was strong, rising by 5.7%, despite a limited contribution from bolt-on acquisitions.
Air Liquide's Electronics segment posted record growth with an increase of 9.9%, noting a marked increase in carrier gases and advanced materials and exceptionally high equipment and installation sales.
Revenue for its Engineering & Construction segment in 2018 totalled €430m ($484.8m), up 31.5% compared with 2017. Air Liquide said it benefited from the gradual improvement in order intake seen since the beginning of 2017.
Synergies
The additional Airgas synergies in 2018 amounted to $76m and reached a cumulated $290m since the acquisition in 2016. Air Liquide said its $300m target of cumulated synergies has been reached in the first quarter of 2019, more than a year before initially planned.
Operating income rose by 6.7% to €3.4m ($3.8m) in 2018, excluding the currency impact, and the group's operating margin stood at 16.4%, excluding the energy impact.
Cash flow before changes in working capital requirement reached €4.1m and stood at 19.7% of group sales.
Air Liquide's return on capital employed after tax (ROCE) stood at 8%. The group confirmed the NEOS target of returning to a ROCE of above 10% by 2021-2022.
Air Liquide inaugurates Paris Innovation Centre
Future
For many years now, Air Liquide has been committed to a sustained growth, notably to limit its own CO2 emissions as well as those of its customers.
The industrial gas giant presented its climate objectives on 30th November (2018), in particular the 30% reduction objective in its carbon intensity between 2015 and 2025, with a global approach that includes its assets, its customers and ecosystems.
On the back of these positive, full-year financials, Potier was optimistic about Air Liquide's future, "As of 2019, the annual efficiency objective is raised to €400m ($451m) for the group, which is €100m ($112.7m) more than the objective initially announced in the NEOS program."
What is Air Liquide's NEOS strategy?
"Assuming a comparable environment, Air Liquide is confident in its ability to deliver net profit growth in 2019, calculated at constant exchange rate."