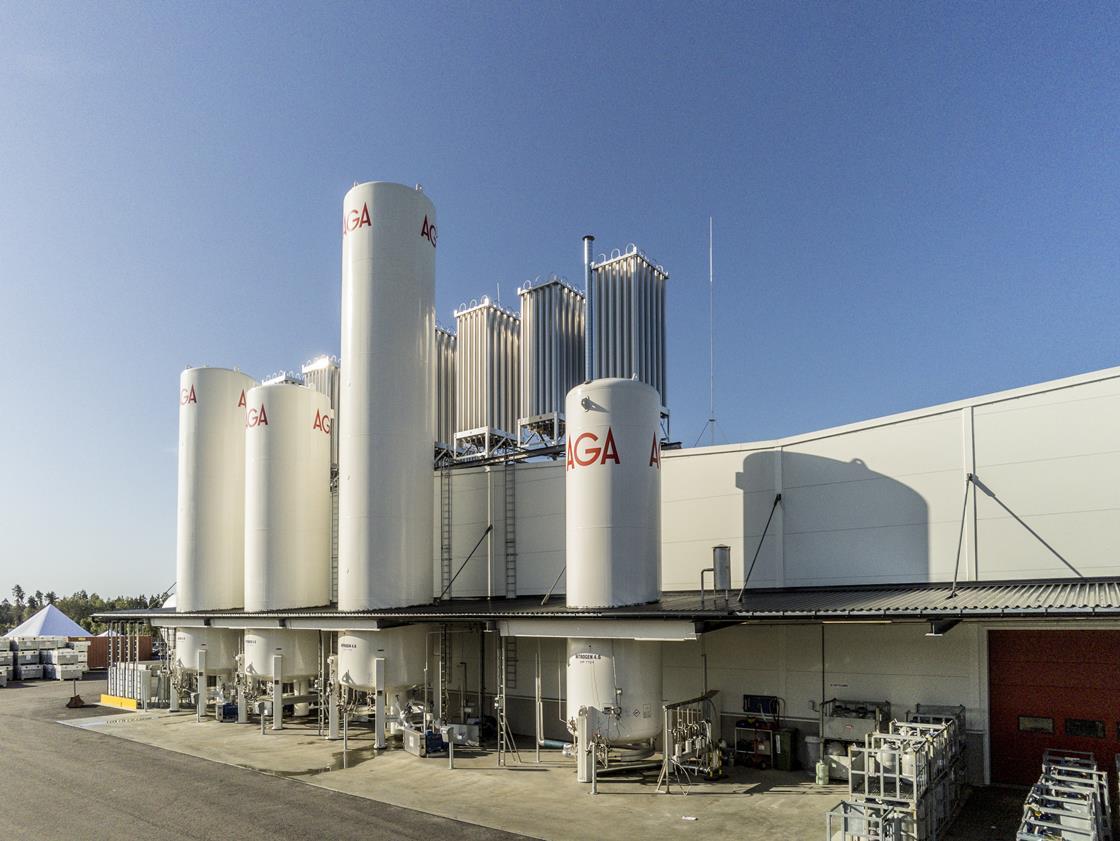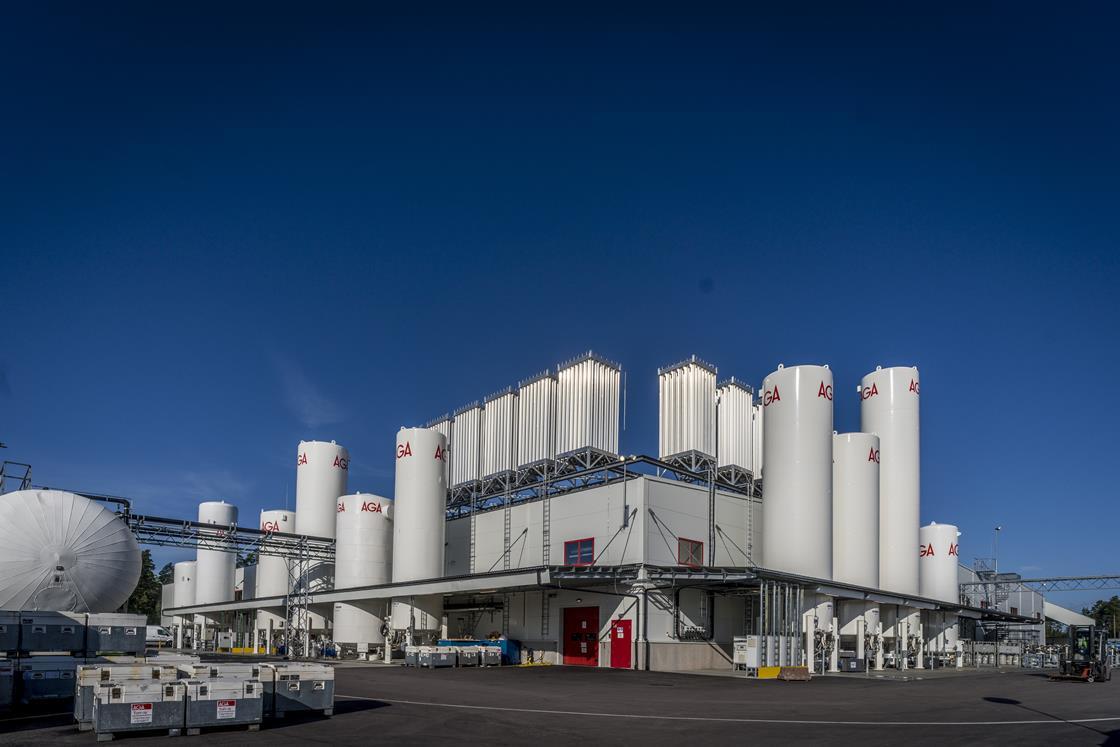 The first-of-its-kind in Europe, and one of the largest gas filling facilities within AGA, the entire production flow is automated from sorting, filling, storage to picking.
Picture self-propelled trucks set gas cylinders in locks where they are automatically sorted according to the desired filling and receiver, a robot lifts the bottles into the filling carousel and then back out and into the lock where they are picked back up by the self-propelled trucks.
AGA's filling plant in Enköping will handle approximately 1.8 million cylinder-fillings per year and at the same time six sites have been consolidated into this new plant.
Andreas Opfermann, CEO of AGA Gas, said, "The facility in Enköping is unique. It is the most modern gas cylinder filling plant with fully automatic cylinder handling."
"This provides numerous benefits to our customers and employees alike in terms of quality, safety and work environment."
Tobias Vikberg, Production and Distribution Manager Sweden at AGA Gas, added, "Smart robots handle most processes and do most of the heavy lifting."
"The main tasks of the operators have been changed to monitoring the systems and to the loading and unloading of the trucks."
"Also, the business becomes data-driven and we can continuously measure, evaluate and optimise our processes."