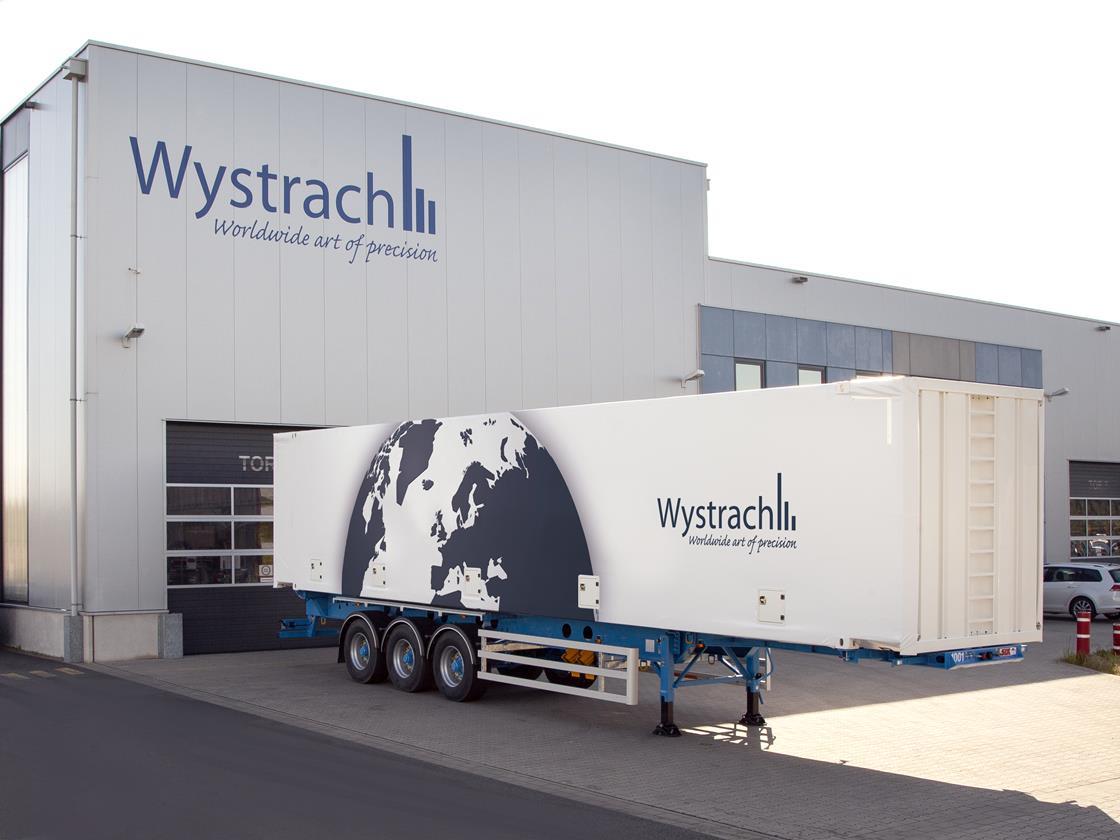 2019 in Review: CIRCOR Cryogenics
Another company excited about the future is Wystrach, a full-service provider of high-pressure storage and transportation solutions for hydrogen and other gases. 
Next year, the German company is launching a new innovation to the market: the WyRefueler – a mobile hydrogen tank system for 350 bar refuelling.
"We have put our 30 years of experience with high-pressure systems into this system, so we are proud to present it to the public," CEO Wolfgang Wolter tells gasworld in the latest instalment to the 2019 in Review Series.
Gasworld (GW): Before we talk more about Wystrach's new innovation and plans for next year, tell us about your 2019 and what the highlights were?
Wolfgang Wolter (WW): One highlight has to be that we were awarded the contract for production of the tank systems for Alstom's Coradia iLint. We had been involved with the development and are greatly looking forward to this collaboration.
As for our bundles business, we developed customer-specific bundles and have successfully established ourselves on the market.
We were delivering about 1,000 bundles per month during peak months. That adds up to total capacity of 14,000 bundles per year—a very satisfying demand situation.
Concerning our large transport units, we built and delivered a large number of Multiple Element Gas Containers (MEGCs) up till 45ft length for the transport of hydrogen or CNG/biomethane over road.
GW: What would you say have been the big trends in packaged gases this year?
WW: We're seeing the standard bundle solutions becoming more and more dominant in the (stationary) pressure equipment directive (PED) area, especially for hydrogen applications.
The advantages this modular system offers are plain to see:
It can be quickly tailored precisely to a customer's requirements
Testing can be done by various providers
Uninterrupted testing is possible, since the examination can also be carried out in stages
GW: How do you think the packaged gases market will develop in the future?
WW: We don't expect any major changes in design: steel cylinders, stainless steel piping, and hot galvanized framing are still the most efficient solutions.
Lightweight solutions are still in focus, and even cylinders are lighter than in the past. Wystrach already offers such lightweight solutions.
One clear trend we're seeing is that customers are becoming more exacting and customised solutions are in demand.
For example, we're observing increasing demand for two pressure levels in one bundle: 300 bar inlet/200 bar outlet.
We also expect to see more CO2 double piping in the future, which makes it possible to retrieve gas from the same bundle in two states: in liquid and in gaseous form. We've been offering this design for over five years now.
GW: Next year you will be launching the WyRefueler. Tell us more about this and any other plans you have?
WW: The WyRefueler is equipped with smart control, works autonomously and can be accessed 24/7 via remote maintenance.
We have put our 30 years of experience with high-pressure systems into this system, so we are proud to present it to the public.
In addition, we want to increase our focus on our service business. We not only manufacture custom systems, but we also install our storage solutions on site at the customer, commission them and offer comprehensive support around the world and around the clock.
Our service portfolio also includes attractive and tailored rental offers for our products, thanks to our WyRent division.
GW: Finally, if you had one thing on your bucket list for the gases industry, what would it be and why?
WW: Industrial gas customers who use hydrogen trailers quite often make use of tube trailers as well.
We want to encourage these customers to consider container solutions that offer three times the volume for the same footprint. In addition, the chassis is separate from the setup, which offers more flexible options.
The 2019 in Review Series continues tomorrow with Bob Carrell, President and Chief Operating Officer at Hoffer Flow Controls.