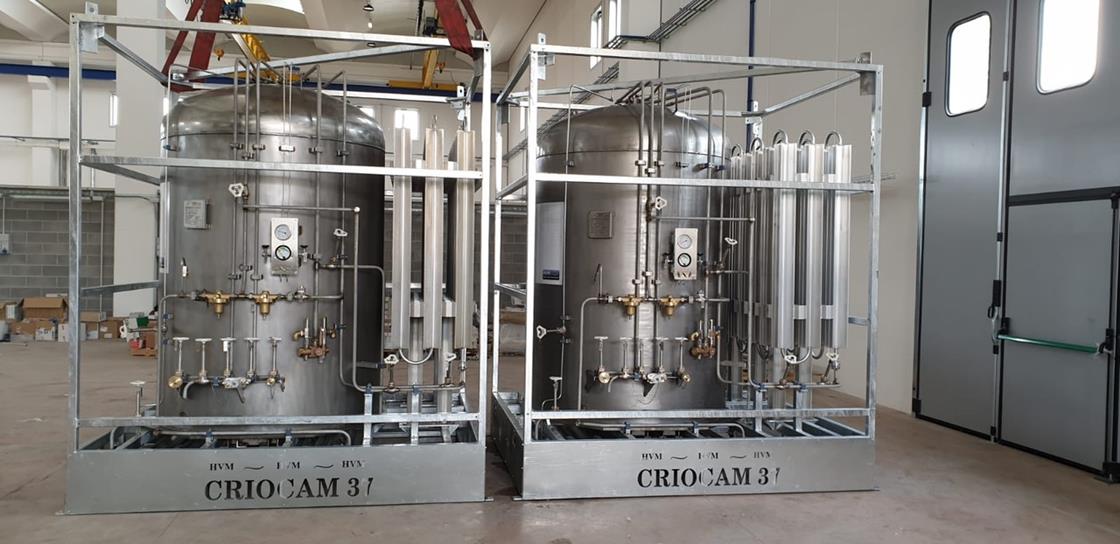 The 2019 in Review Series continues today with High Vacuum Maintenance (HVM). The Italian company has more than 25 years experience in the construction, maintenance and testing of transportable and stationary cryogenic tanks for industrial, scientific, medical, cryobiology and automotive applications.
"2019 has been a very important year for HVM," Claudio Mascialino, Shareholder & OEM Division Manager, tells gasworld as he highlights what the most important markets have been this year for the company, as well as what HVM has planned for 2020.
Gasworld (GW): What's been the biggest highlight of 2019 for HVM?
Claudio Mascialino (CM): It's difficult to say but I would in this case highlight our production progress, especially the finishing of our new fully automatic production line for automotive LNG tanks.
Thanks to this line we will be able to fulfil in short time big production order from Important OEMs.
GW: What have been the most important markets for your products and services this year?
CM: 2019 has been a very important year for HVM and once again it is very difficult to say which market has been leading the sales. 
For sure if we look in terms of turnover the medical market still has the major position, but we can't forget the strong increase into automotive applications and industrial dewars.
GW: How do you think the cryogenic tanks market will develop in the coming years?
CM: We strongly believe that the cryogenic tanks market has strong potentiality to develop not only for LNG tanks but also for a lot of new applications that are already or will shortly arrive on the market.
This is why HVM has invested and plan to invest more in the coming years in new production facilities to increase its productivity and market shares.
GW: What does HVM have planned for next year that gasworld and its readers should keep an eye out for?
CM: A lot of news and new products that readers should be eager to read in gasworld's publications! I can't say anymore, it will be a surprise.
GW: Finally, if you had one thing on your bucket list for the gases industry, what would it be and why?
CM: Quality and Regulations. Most of the products present on the market have poor quality and the buyers (especially minor companies) don't have enough knowledge to differentiate them.
Problems with products appears after a while from purchasing date due to its lack of durability performance.
Same problem applies with regulations. Most new markets have no standards in place and instead of transposing sound regulations already applied in main markets they introduce weak local regulation.
More clarity is needed in information delivered to the public.
The 2019 in Review Series continues tomorrow with Todd Cesaratto, Director of Communications and Marketing – Europe at Worthington Industries.